In Sculpteo 3D models gallery there's a lot of cool stuff for Apple fanboys:
Customizable cases for iPhone 4 by Digitalobjectondemand



Continue reading →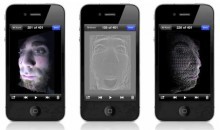 Grant Schindler, research scientist in Georgia Tech's College of Computing, created Trimensional, the first app that allows users with an iPhone 4, iPad 2 or recent iPod Touch to take 3-D scans of faces or other objects and share them by e-mail. In the latest update, users can also e-mail animated videos of their 3-D models.
For a few dollars more (In-App Purchase), artists and designers can even export their creation to CAD programs or 3-D applications as an OBJ, STL, or PLY file via email, with optional mesh smoothing.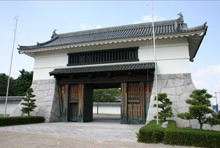 This week's design was created by 3D artist Noboru. This Great Gate – Okazaki Zyou – is a beautiful structure, and the 3D model of it is artfully designed.
I discovered this model while browsing Google Warehouse, Google's gallery of 3D objects, and used Google Translate to find out what this fine building was called, and Google Maps to discover its precise location.