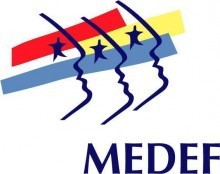 "Université d'été du MEDEF" will be held from August 31st to September 2nd at Campus HEC in Jouy en Josas.
The Mouvement des Entreprises de France or MEDEF (Movement of the French Enterprises) is the largest union of employers in France. It was formerly known as the Conseil National du Patronat Français or CNPF (National Council of the French Employers).
Clément Moreau, CEO and co-founder of Sculpteo will speak on September 1st at 9am CEST.

You can come and visit us on the "innovation stand" throughout the event
More info at MEDEF.com