White/Black Detail Resin

Back to all materials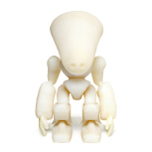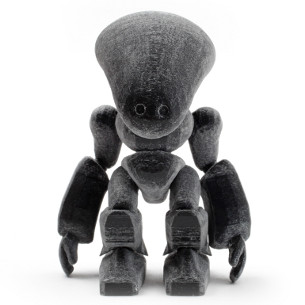 White or dyed in black resin, very close to standard plastic. Rigid, opaque, smooth surfacing, perfect for high detailed vizualisation.
Technology
The model is printed layer by layer with a high-performance compound, photo polymeric liquid. Each photopolymer layer is cured by UV light immediately after being jetted. The printing resolution is 28 microns. The object is rigid, opaque, with a smooth surfacing, high detailed. It's very close to standard plastic.
Model can include moving parts. Maximal size recommended for this technology is 290 x 190 x 147 mm. Minimum thickness is 2 mm.
Post finishing a high detail model with paint is possible but leads to a possible loss of detail.
Check this post for more informations and design guidelines.
Smooth resin, available in white or dyed in black
Easy post finishing (polish, sand, paint ...)
Rigid and solid
Surface look :





Details :





Strength :





Flexibility :





Price examples:
In 5 cm / 1.97 in : $60.00 - In 8 cm / 3.14 in : $245.00
Details examples :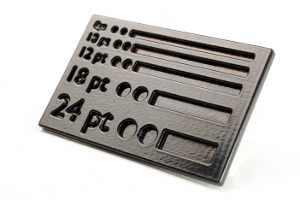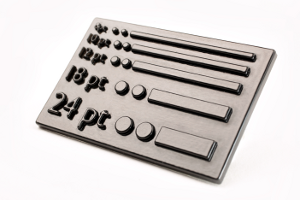 ---
Sample Kit available for 5$* !
Order it for a best choice of material and a successful printing
* PRICING DETAILS IN THE PRODUCT DESCRIPTION