My People's Tree
A new object,
a new App on the Appstore.
Starting today, My people's tree lets you create your family tree or a friends' thanks to your iPhone or your iPad.
---
Free on the iPhone, iPod touch and iPad. IOS 5.0 or later.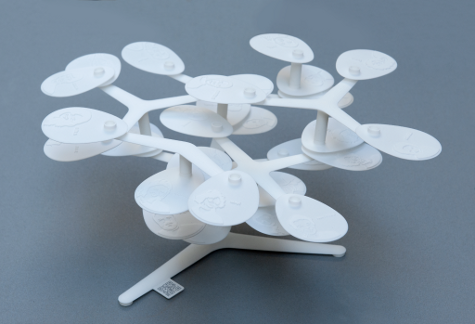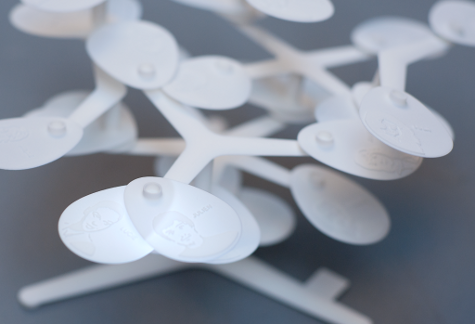 With the app My people's tree, you can create a family tree. Not just a virtual tree, but a real one that can be arranged at home or at your office… Customizable to infinity, it can evolve over time with the enlargement of the group. Its modular design lets you order branches and petals bearing the image of the newcomers. The items ordered can be clipped onto the initial tree.
From the same modules, one can create the tree of their family, friends, colleagues and association… like social networks.
My People's Tree materializes the links with your beloved ones: the tree grows, evolves over time as your network grows. This is a new object with sleek and poetic lines, with transparency and lightness, a personal bonsai, a 'secret world'…
A project designed by eliumstudio, powered by Sculpteo, the first 3D-printing cloud platform, using the technique of powder sintering.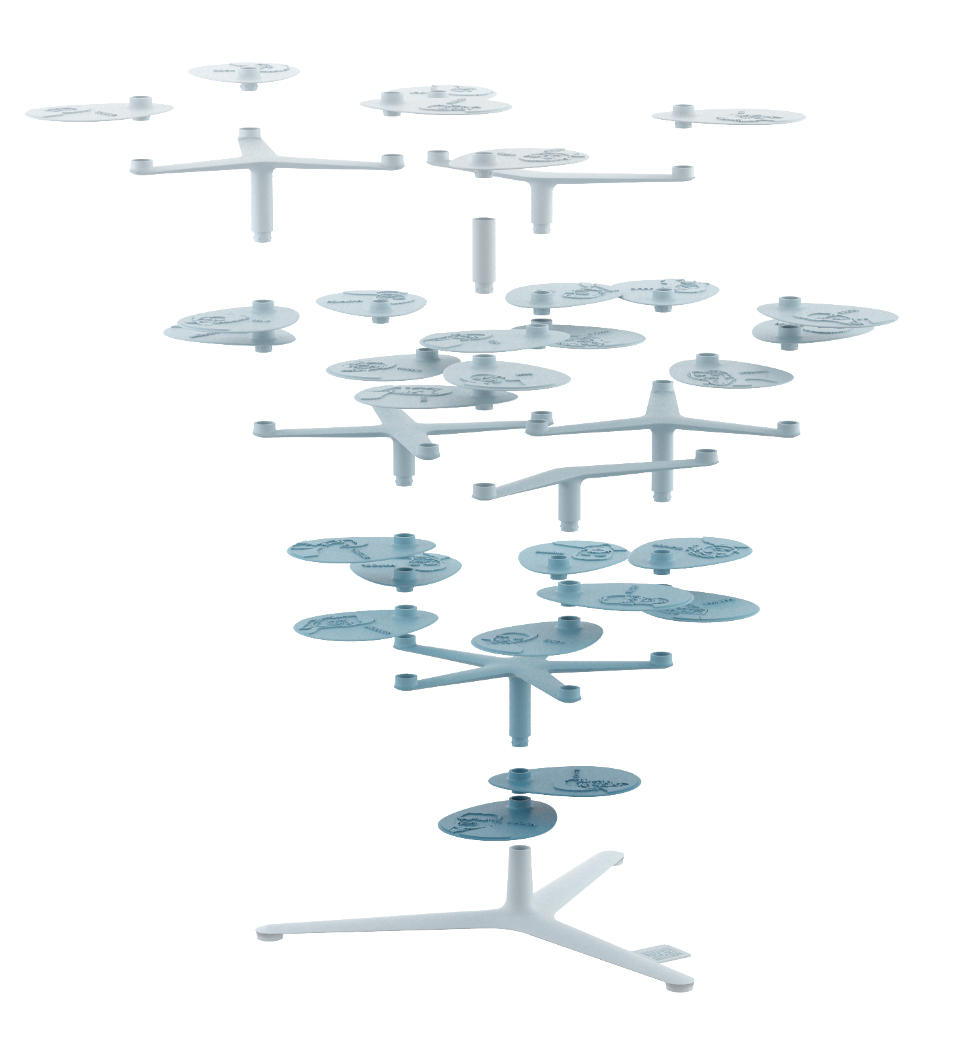 Download My people's tree app.
Order separate elements of the tree online:
Shop
---
Apple, the Apple logo, iPhone and iPod touch are trademarks of Apple Inc., registered in the U.S. and other countries. iPad is a trademark of Apple Inc. App Store is a service mark of Apple Inc.