3D Printing and intellectual property: what are your rights?
3D Printing and intellectual property
Copyright, brands, patents, designs & models: what are your rights in Europe and the United-States?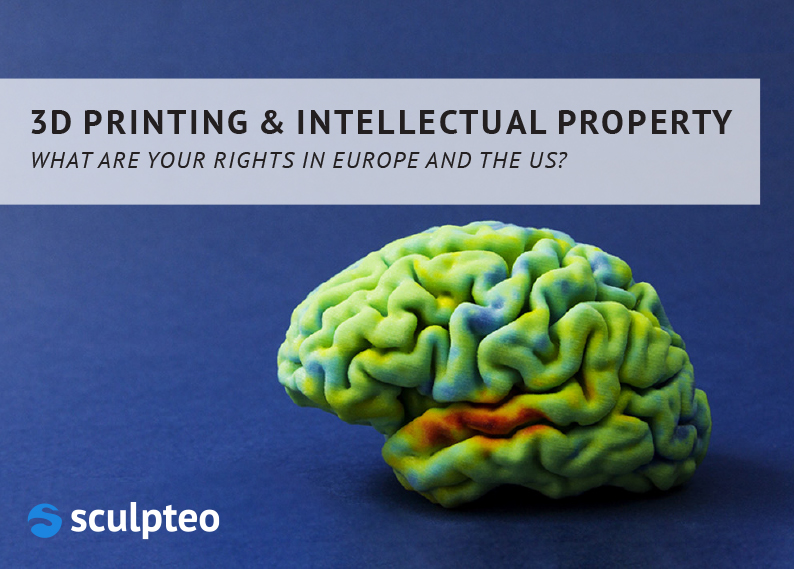 Do you know your rights when it comes to design and 3D printing ?
Do you know how to protect your 3D printing design? How to share your creation while ensuring your copyright? Are you certain you're allowed to print that 3D model?
If you're in doubt, this ebook is for you. 3D printing is a gold mine for creative possibilities… but also for fraudulent copies. How to protect your creation when the technology allows for exact replicas of pretty much any object without traceability ?
This is a key issue of the Third Industrial Revolution. The legal framework lacks precision, which gives leeway for copyright abuses.
Laws do exist already to protect and regulate this digital market. There are no doubts they will evolve and gain in relevance in the next few years, while 3D printing reaches a larger public through the action of large companies.
In the mid time, whether you practice in the United-States or in Europe, this ebook offers a clear understanding of the legal framework. It is one of the most accomplished content on the subject, with more than 40 pages to guide you through several possible cases.
For the durability of our industry, we strongly believe that building precise and intelligible copyright protections is a key challenge. We hope this ebook can serve as a basis for reflection for the elaboration of a thriving legal framework for creators.
Happy discovery