Fix Your Files for 3D Printing
FIX YOUR 3D FILES FOR 3D PRINTING
Get started with the best free tools to repair your 3D files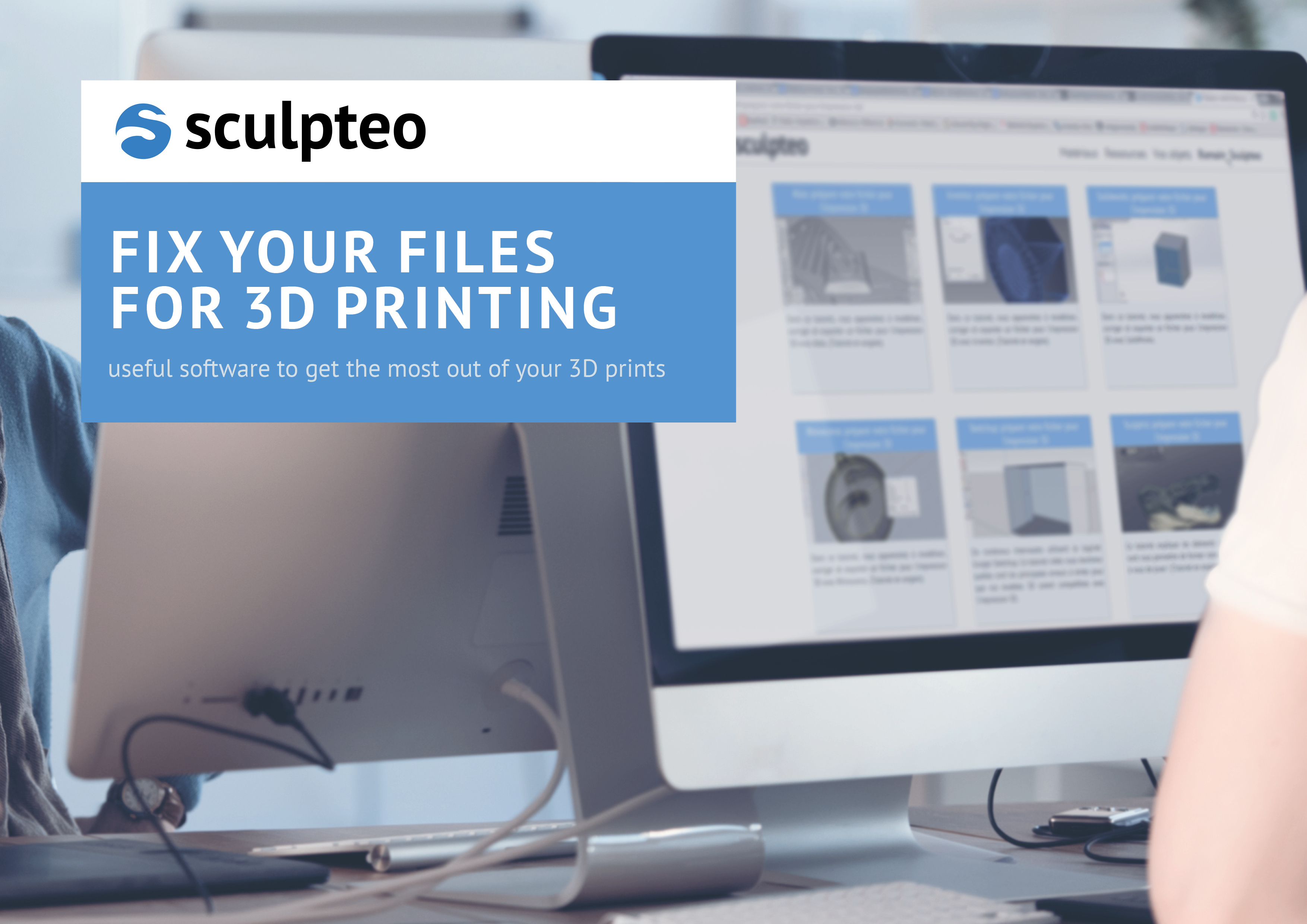 Fix your files for 3D printing
It is hard to move forward on a 3D printing job when your file is rendered unprintable. There is good news, however - Sculpteo has put together an eBook to help you to understand some of the biggest issues that can render a 3D file unprintable.
Thanks to his experience working with thousands of 3D files, our lead designer, Alvise Rizzo, prepared a comprehensive PDF that includes a list of the most common modelling mistakes, a complete list of Sculpteo's online 3D printing tools for automatic tasks and the best software to analyze and repair 3D files if you want to get your hands dirty.
You will find the best solutions for:
Analyzing your 3D file (mesh)

Repairing your 3D file

Measuring filesize (physical and digital)

Tweaking textures

Making cuts

Performing cutaway views

Hollowing out your model

Thickening your model

Reducing polygon count the number of polygons

Annotating
We also have included a chart that explains the various features of Meshmixer, Nettfab, Sculpteo, Mini Magics Meshlab and 3D Tool. From now on, you will know which tool or what combination is most adept for any type of situation.
To start downloading the PDF, just provide us with some basic information and the download will begin automatically.
Happy reading!
Ps: Still having trouble creating a printable file? Do not hesitate to contact us.