Top 21 Best 3D Printing Stories since 2014
DISCOVER SCULPTEO'S TOP 21 3D PRINTING CUSTOMER STORIES
Discover our best 21 3D Printing customer stories and get inspiration! Learn how to make the most of 3D Printing for your application.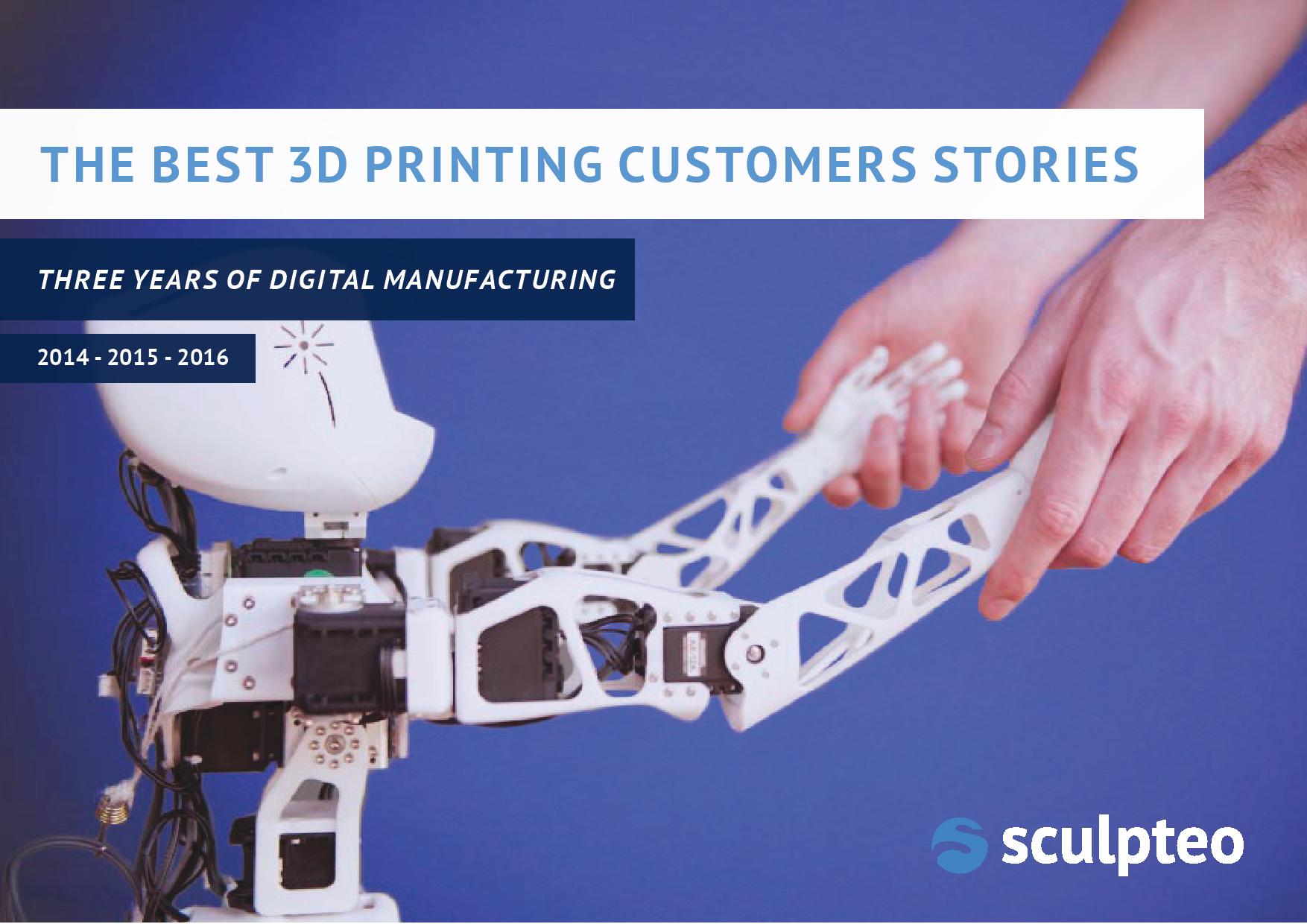 Who are Sculpteo's 3D Printing customers?
From small startups to large industries, our customers are diverse in sizes, profiles and projects. They meet on one simple aspect of their work: they need to iterate fast, and to produce easily. These customer stories are here to give you concrete examples of what can be realised thanks to a 3D printing service.
What do Sculpteo customers 3D print?
A wide range of products are being created thanks to our 3D printing service. We organised these 3D printing customer stories in 8 categories:
Drones
Medical and research
Robotics
Internet of Things
Mass customization
Design
Models - for architecture or education
Transportation
To access the eBook, simply fill out the form above and the download will begin instantaneously.
How to learn more about 3D Printing and get started on your 3D printing project
First of all, to read more of our customers stories, you can read our previous ebook on the topic: the Top 20 3D Printing stories of 2014. We've been providing 3D printing services since 2009!
To learn more about 3D printing, visit our materials pages, our tutorials, our other free eBooks, and our 3D printing blog. And if you have more questions, you can always contact us here.
If you've been inspired by these customer stories, get started on your 3D printing project by simply uploading your 3D file to get a free, instant quote. You'll then be able to 3D print in more than 75 types of materials and finishes.
Use our 3D printing tools to get even more control over your prototyping and production.