The Complete Metal 3D Printing Guide
Everything you need to know about Metal 3D Printing
Learn more about the technologies and techniques behind metal 3D printing, the state of the market and Sculpteo's new Agile Metal Technology suite for metal 3D printing.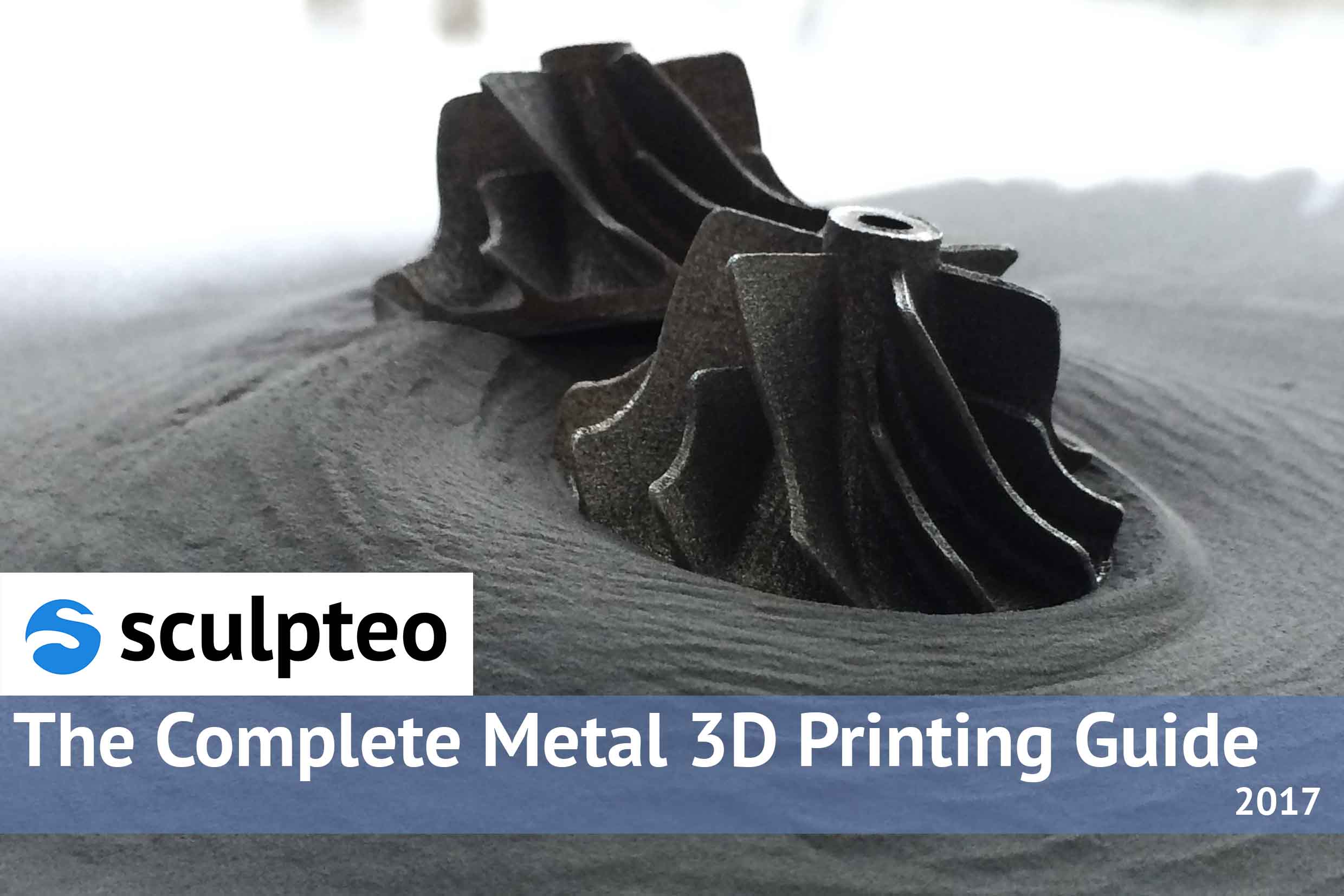 DISCOVER SCULPTEO'S Complete Metal 3D Printing guide.
We present to you our metal 3D printing complete guide! In this metal 3D printing guide, you'll learn:
What is Metal 3D Printing?
Metal 3D printing has specific characteristics and constraints, different from those of polymer 3D printing. 3D printing in metal materials therefore requires specific knowledge.
The origins of Metal Additive Manufacturing
How and when were the metal 3D printing technologies developed? They're not as new as most people think. Discover a timeline of 3D printing technologies in general and metal 3D printing patents in particular since the 1980s.
What are the metal 3D Printing technologies?
We present to you the main and most used metal 3D printing technologies and their applications: powder bed technologies (DMLS, SLM, EBM), Laser Metal Deposition, Binder Jetting and the hybrid technologies Ultrasonic Additive Manufacturing and Wax-Casting.
How metal 3D printing is perceived in the industry
From our customers' survey, learn about the practices, expectations, uses and concerns that surround metal 3D printing.
Sculpteo's Agile Metal Technology
According to our survey, one of the main reasons to refrain from 3D printing metal is the lack of expertise. To make this metal 3D printing expertise wildly accessible, we are creating a suite of 6 software tools to help businesses make the most of metal additive manufacturing. The first of these tools, Business Case, is available for free! It's the first Artificial intelligence for 3D printing.
Read this ebook to learn what you have to know before launching your metal 3D printing project.
Enjoy the Metal 3D Printing Complete Guide!