The Top 20 3D Printing Stories of 2014
TOP 20 3D PRINTING STORIES OF 2014
DOWNLOAD THE EBOOK OF THE BEST 3D PRINTING STORIES OF THE YEAR CREATED THROUGH SCULPTEO'S SERVICES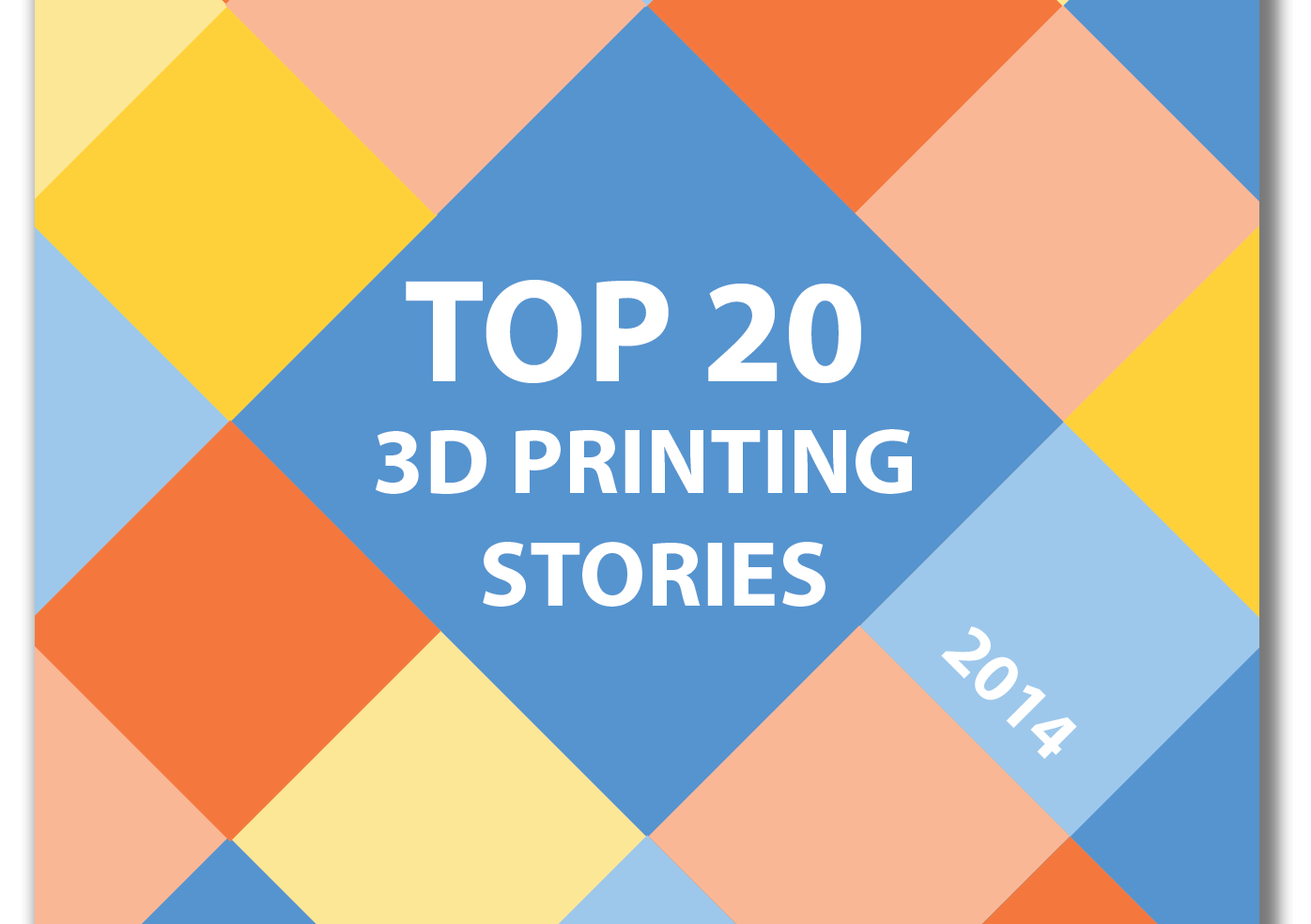 The 3D printing technology offers new possibilities
3D printing is becoming more and more common in various sectors. For production or rapid prototyping, the reasons to use additive manufacturing are numerous. It is a good way to accelerate your product development, optimize your production, and work on product design. Companies are searching for new possibilities and are expanding their manufacturing capabilities. And as some of our customers, you can now also run artistic projects just thanks to the 3D printing technology.
Additive manufacturing allows you to create complex 3D objects, and this technology is now accessible to anybody. You just need a 3D model and a 3D printer to create a complex object. If you don't own a 3D printer, don't worry, you can use an online 3D printing service such as Sculpteo.
What's been done in 3D printing?
This past year shattered loads of records when it comes to 3D printing. Still, questions remain regarding what can be done with this technology. Keep in mind that almost anything can be 3D printed. We put together 20 of the best stories Sculpteo's innovative clients directed within our factories. Read along this "Top 20 3D printing stories of the year" and get a clear idea of what is possible with the technology - or even put together a strategy of how to complete an idea of your own. 3D printed headphones, miniatures, drones or sculptures, the 3D printing industry can help you develop any project.
We chose 3 categories to explain what's possible when it comes to 3D printing, with the example of 20 creators who trusted our online 3D printing service:
3D printing for Small Series Manufacturing

Audioquest

ALB Watches

Pierro Astro

Drinkmate

Bluebee

Hexadrone

OpenQCM
3D printing for Rapid Prototyping

Merveille

Rosetta

Assembling the Echinoderm of Life

Hyground Tiles

Flike by Smirl
3D printing for Artistic Projects

Ankou

8-Bit Foundry

Captured Dimensions

Outkasts of Jupiter

Volker Schweisfurth

Kenneth Brown

Jerome Morin
You may be surprised by the variety of companies and people using 3D printing, for their product development, production or just hobby. The diversity of projects involving 3D printing technology is amazing, that's why we created an ebook to share them with you.
Thanks to our 3D printers and our 3D printing materials, we helped a lot of companies and people to give life to a lot of different projects.
Sculpteo, making 3D printing accessible to anybody
Sculpteo is the only online platform which operates like a personal additive manufacturing factory. You can virtually take control of our factories and create objects in 75 3D printing materials and 60 different finishes, from plastic 3D printing to metal 3D printing, we are offering a lot of possibilities for your designs Try Sculpteo now by creating your account and uploading your first 3D file - you can do that here. You can take control of the printing process immediately after the upload.
If you'd like some advice as to how to turn your manufacturing need into a reality through 3D printing, feel free to contact us here. Our team of representatives will do everything it takes to turn it into a reality.
Have more interest in our eBooks? Take a look at our last eBook comparing injection molding to 3D printing.
You want to read about those 3D printing stories ? To access the eBook "Top 20 3D printing stories of the year", simply fill out the form below and the download will begin instantaneously.
Happy reading, from the Sculpteo team.