3D Printing Material: Invisible - April Fool Joke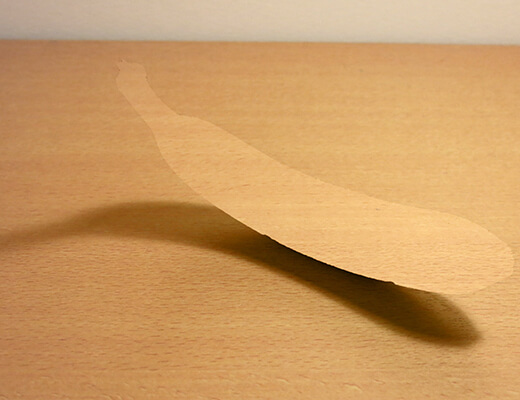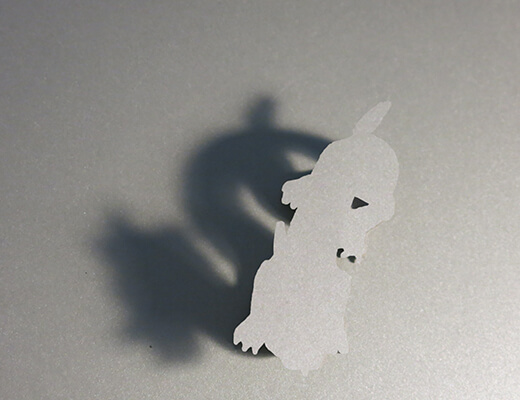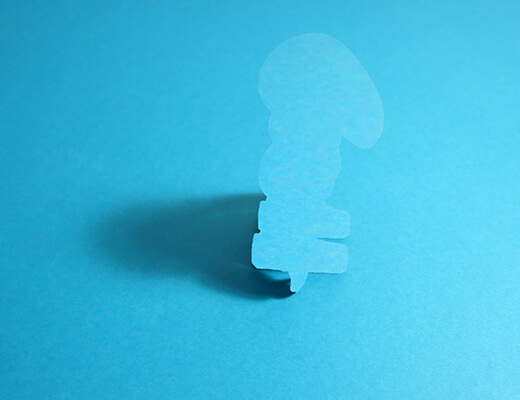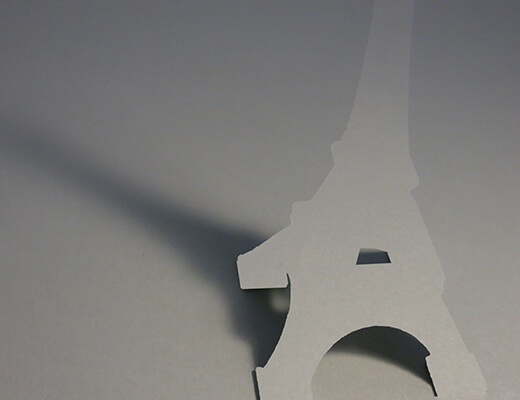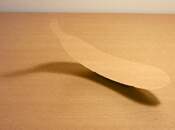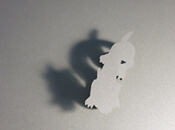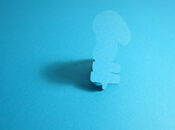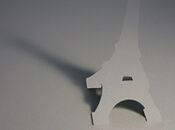 This Material was an April Fool Joke, it is not possible to order the invisible material.
Overview
Here you will find all the information, tricks, know-how, and advice to help you print your 3D model in our invisible material. You will learn about the:
General information & Printing Techniques
Our Invisible Material
With the additive manufacturing technique SLS, your object will be composed of thin layers which are almost invisible to the naked eye unlike FDM. Through the hard work of our engineers during those long winter months in a room where the temperature rarely exceeded 50°F, we finally found a way to have the perfect object. We realized that the powder used in the SLS process generates a thickness that could be reduced to some extent. The limiting factor of this process is the size of the powder particle. So we removed the powder and we have created air laser sintering (ALS)! Its surface is so thin that you can not see it. Obviously you can color or make finishes on your object (polishing, dyeing, painting, varnishing) but the difference with the raw object will be limited. Thanks to the lack of raw material it's really cheap so it's the ideal 3D printing for small budgets.
Processing Times and Pricing
The printing price of your design is calculated automatically the moment it is placed online. As you modify your object (changing size, using batch control or hollowing feature, etc.) you will note that the price changes automatically. The pricing is based on a series of factors, including: total volume, object size, and bounding box - to name a few.
Printing time is around several seconds. An additional 10 second delay is necessary depending the finish you choose. Printing can sometimes be longer, depending on what the temperature is during 3D printing. Indeed, sintering being carried out by the air, there may be a hazard depending on the quality and humidity of the air. Also viruses exposed to the open air like the flu or gastroenteritis can cause malfunctions in 3D printing and thus carry delay.
The almost instantaneous delivery time is free!
Printing techniques
Sculpteo uses a process called Air Laser Sintering (ALS). After your design is uploaded to the Sculpteo website, it undergoes a couple steps before it is physically created:
Model transferred to 3D printer

You create your 3D file on a dedicated software to 3D modeling, you upload it and then you place an order on our site. Your 3D model is then sent our 3D printer SCULPTEO INVISIBLE 1. We have currently the only 3D printer in the world using this air laser sintering process .

Object is 3D printed

SLS uses a highly specific laser that sinters thin layers of polyamide powder together one layer at a time. After each round of lasering, the printing bed is lowered and another layer of powder is evenly swept across the top for another round of sintering. This process is repeated at a layer height of 0.1 nm until the object is completed. The 3D printing is done layer by layer by sintering air. After each round of lasering, the printing bed is lowered and another layer of air is evenly swept across the top for another round of sintering. The process is repeated until your object is completed.

Polishing and Dyeing

If you choose specific finishes, we can polish and stain your object for you.
Uses and Maintenance
Invisible material offers great flexibility when 3D printing, especially complex models, as it is flexible, durable, and food safe . As a result, the objects in this material have a wide range of uses from mechanical (prototypes, geared systems, articulated objects, etc.), ornamental, or even educational (bone structures, etc.).
The technical properties of the invisible material are very simple to understand. They are identical regardless of the thickness you plan to design your models.
Parts printed in invisible being designed from one of the four elements that is air, are resistant to water, fire and earth relatively speaking. The invisible material can not resist a single concept: imagination . Give an invisible object to someone who lacks imagination and your item will be reduced to nothingness.
Because of their invisibility, please mark their presence by a label when you set them on a table to easily find them.
Finishes and colorings
Color & Finishing Options
There are multiple coloring and finishing options available through Sculpteo.
Finishing options:
Raw: sandblasted but unpolished, surface remains somewhat rough, most economical.

Polished: polished through mechanical polishing, smoother to touch, layers still somewhat visible on rounded objects.

Double Polished: polished through mechanical polishing, smoothest to touch, minimal layer visibility, only available with batch control (available on orders of 20+ objects). This option is not recommended for all models, as the mechanical polishing process removes a fine layer of air to smooth the surface. Thus fine design aspects may be damaged in the process.

Whatever the chosen finishes the result is the same so no need to stay longer on this paragraph.
The objects printed are invisible but they can be mono-colored in a large bath. The available colors include: white, black, blue, yellow, red, green, beige, brown, pink, orange. Like finishes, an invisible object colored will stay invisible so feel free not to select a color for your object!
The piece is colored in multiple steps:
The color's pigments are mixed in a lukewarm water bath

The object is completely submerged within the color mixture

Final cleaning and shipment
Paint and glue your invisible parts
It is extremely difficult to paint and paste your invisible parts. The paint will not apply ( such as dyeing ) and paste invisible pieces together is very complicated. Many of our engineers glued their fingers to the objects!
Design Guidelines
Printing Resolution
| | |
| --- | --- |
| Standard layer thickness | 0.1 nm |
| High Definition layer thickness | 0.1 nm |
| Accuracy | ± 0.1% (with a limit of ± 0.1 nm) |
The Invisible material has the best resolution ever with a resolution of 0.1 nm !
The invisible objects we 3D print have a maximum precision of ± 0.1 nm for pieces and a global precision of ± 0%.
Size Limitations
Maximum size white/unpolished
∞ x ∞ x ∞ mm
Maximum size colored
∞ x ∞ x ∞ mm
Maximum size polished
∞ x ∞ x ∞ mm
x+y+z ≤ ∞ mm
The maximum size of your models are limited by your own imagination.
×