We provide rapid prototype models of macromolecular structures available from the PDB database (Protein Data Bank, http://www.rcsb.org) in conjunction with Sculpteo.
These models not only make fascinating, aesthetically pleasing objects but they are perfect for demonstrating and teaching purposes.
All our models are based on actual atomic coordinates from experimental data and are therefore completely scientifically accurate. The models reflect how these molecules would actually look if you could 'see' them!
Here in our store we have a selection of popular molecule models but welcome customer specific orders and suggestions. All we need is a PDB file, a bit of creativity and the possibilities are endless!
We can design single molecular models as well as molecular complexes and can focus in on actives sites or ligands.
All the various molecular representations are available; spacefill (VDWs), surface, ribbon and cartoon.
Shapeways manufacture the models in a number of robust materials as well as in colour.
If you have any enquiries please do not hesitate to message us using the link.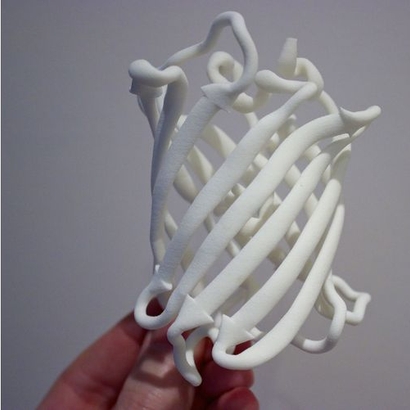 GFP green fluorescent protein. An updated 'cartoon' model with core chromophore...
$55
Comments