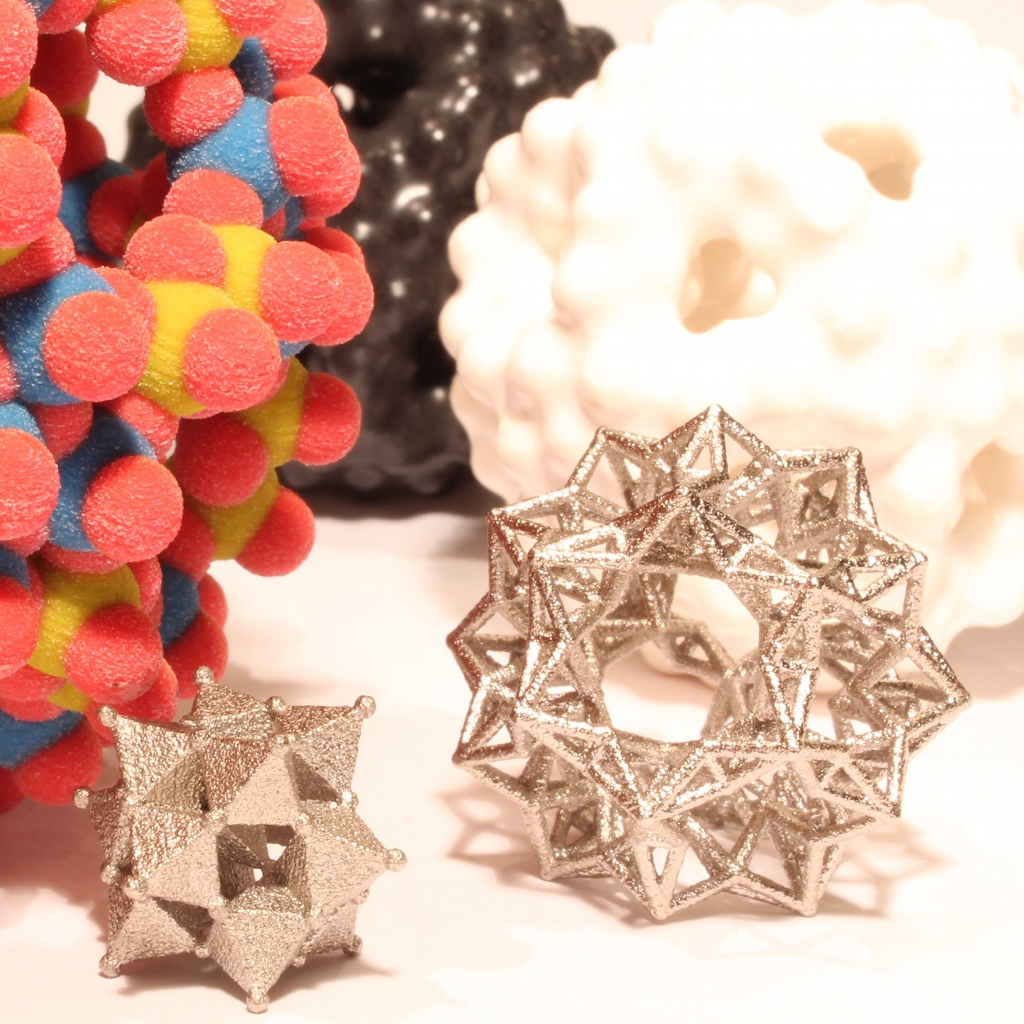 Inspired by Nature at the molecular level, we design objects that are manufactured using 3D-printers, in a variety of materials, and for diverse uses: art, jewellery, personalized presents, educational kits, toys, functional objects. Fascinated by chemistry, our team is composed of chemists and artists who develop the whole creative process (primary design, 3D transformations, materials selection). We are committed to transform the beauty of chemistry into real-life objects making use of the finest 3D-printing technologies. We aim at fighting chemo-phobia and actively contribute to socialize chemical science.
No description available …
No description available …
No description available …
$8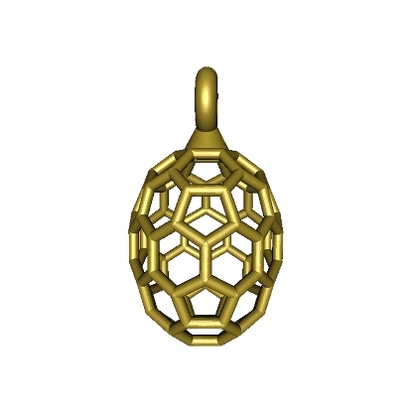 Yet another fullerene, this one 78 nodes.
$8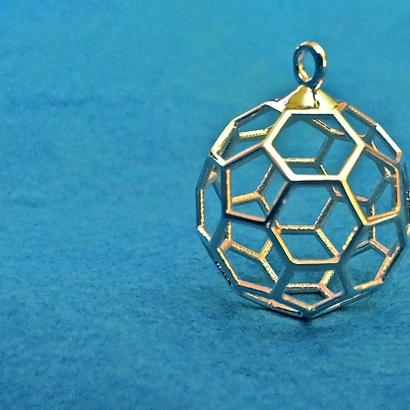 Yet another version of famous C60 buckminsterfullerene.
$8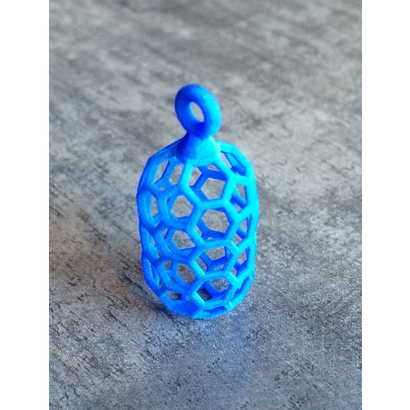 Fullerene family member number 100.
$8
Comments