L'énergie contenue dans les particules est infinie, mais elle n'existerait pas sans les interactions qui s'établissent entre elles. Particule14 est un groupe d'énergies et de sensibilités différentes interagissant de façon inédite : ensemble, séparément. Unis, mais différents. Nous avons tous sensiblement le même potentiel génétique, seul la façon de l'utiliser diffère. Pourquoi en serait-il autrement du fruit de nos créations ?
En réunissant des acteurs du design venus d'horizons différents, toutes générations confondues, Particule14 intente un procès contre la banalisation et la standardisation qui menace. Ses valeurs communes sont limpides : simplicité, partage, honnêteté, savoir-faire, efficacité.
Traits de crayon ou de souris = traits d'esprit, traits d'humeurs ou de vie, l'algèbre de Particule 14 est directe et efficace.
Le doux frottement des formes et des concepts existe désormais, il engendre des objets sentimentaux qui nous racontent, nous parlent sans discours encombrants et nous réunissent.
Et puis, le beau s'invite. La nébuleuse esthétique surgit des sentiments, échappant aux écoles, aux chapelles et aux discours. L'énergie de Particule 14 n'est ni à la mode, ni nostalgique, elle défie le temps dans lequel elle s'insère avec modestie et réalisme. Rien n'est plus complexe que la simplicité.
Déjà, le collectif de Particule14 prépare la saison 2. Au menu : célébration de la matière au Salone del Mobile de Milan en avril 2012, lancement d'une collection d'ouvrages élargissant l'horizon de la perception du design contemporain et, partage oblige, la création d'une université d'été aux concepts pédagogiques novateurs.
Thierry de Beaumont, Auteur et enseignant à l'école Camondo, membre de l'association Particule 14
Particule14 a choisi d'illustrer la troublante diversité des champs de la création actuelle en composant avec la technologie d'impression 3D d'objets en céramique de Sculpteo.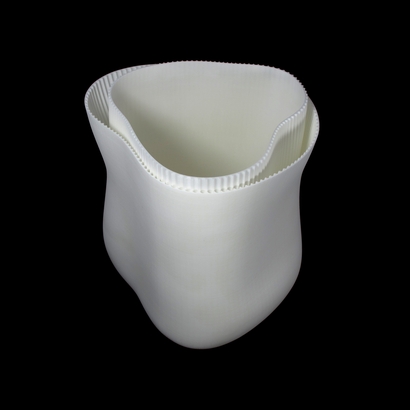 In general pots and saucers are always seen to be the best solution for...
$1,338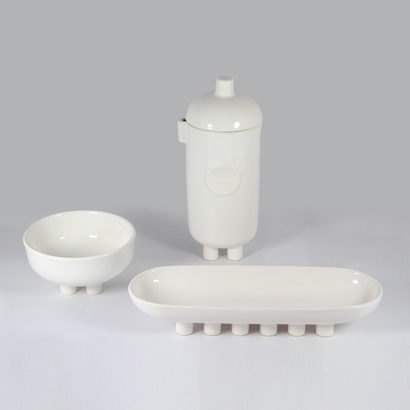 The project Milky Tray is a little world created for snacking, a moment in childhood...
$446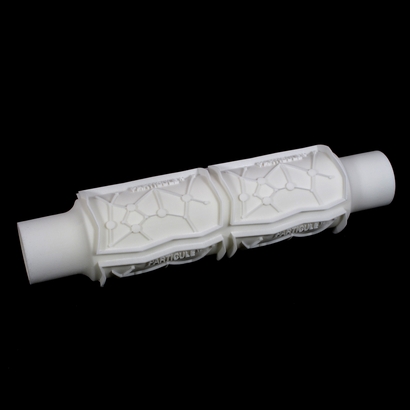 Who hasn't ever dreamed of having their own personalized biscuits? 1- Choose...
$267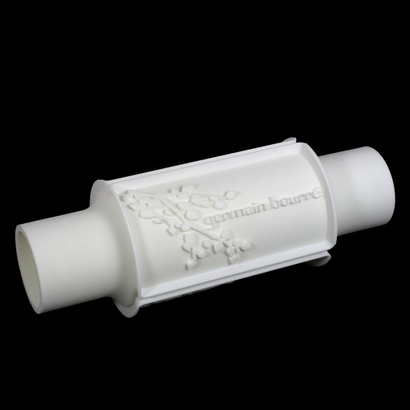 Who hasn't ever dreamed of having their own personalized biscuits? 1- Choose...
$222
Comments