Fusion 360 Laser Cutting Tutorial: Export the file for Laser Cutting
To save the file for Laser Cutting, go to the left side of the menu and right click on the "Sketches", and then "Sketch 1". Then, Select "Save As DXF" and save your file on your computer.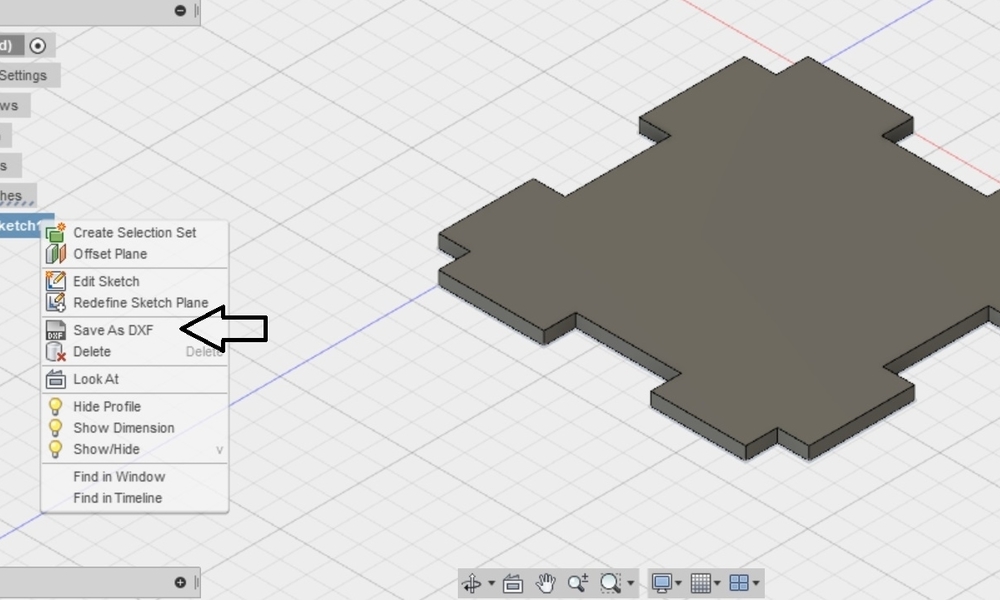 If your file contains more than one sketches that are assembled, you have to repeat this saving procedure for each sketch individually.
Now the 3D design is ready for Laser Cutting!