Sculpteo App


3D PRINT
YOUR
PERSONAL
COLLECTION
---
Free on the iPhone, iPod touch and iPad. IOS 5.0 or later.
---
Collection
You customize
Cart
Designer
Browse in the tab bar along the bottom to find featured designs, discover designers, buy and 3D print your objects. Install the Sculpteo App to 3D print your personal collection and learn about Sculpteo's services.
Browse our Unique Collection of 3D Designs
Discover our one-of-a-kind design collection. We ask some of the world's best designers to join us and create 3D designs that you can make your own. And we keep updating the collection regularly!
Scroll through the collection and choose models that you want to co-design.
Make 3D Objects
your Own
Make the most of 3D design, Apple's touchscreens and Sculpteo 3D printing technologies to create you own collection. Design your own personal Pixel Cup and your Profile Vase. Make your very own Ego-Datamug, customize your iPhone case and more.
Buy, Print and Share your
Personal Collection
Your Designs can all be 3D printed by Sculpteo. Vases, cups and mugs are 3D-printed in ceramic, our new material. We make it easy for you to order your personal design or get it for a friend. Easily share your creations on Twitter and Facebook and save them to your device. We designed the Sculpteo App to make your experience a great one!
Discover the Designers…
Meet the designers that create your collection and discover some of their latest and most exciting projects using 3D printing.
…and Sculpteo !
The Sculpteo App is one of our latest products but it is not the only one! We are a 3D cloud engine company, which means that we give you the best of 3D printing combined with unique online tools. Try us out!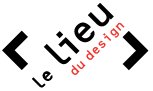 This project has been supported by Le Lieu du Design
---

Download for free on the iPhone/iPod touch and iPad
---
Apple, the Apple logo, iPhone and iPod touch are trademarks of Apple Inc., registered in the U.S. and other countries. iPad is a trademark of Apple Inc. App Store is a service mark of Apple Inc.