Sculpteo's 3D Printing Materials
Discover all of the possibilities when it comes to 3D printing!
Sculpteo offers over 45 different combinations of materials and finishings, complete with all of the online optimization tools you'll need to turn your 3D file into a physical object. We guarantee the highest professional quality from each of our state-of-the-art 3D printers and printing techniques.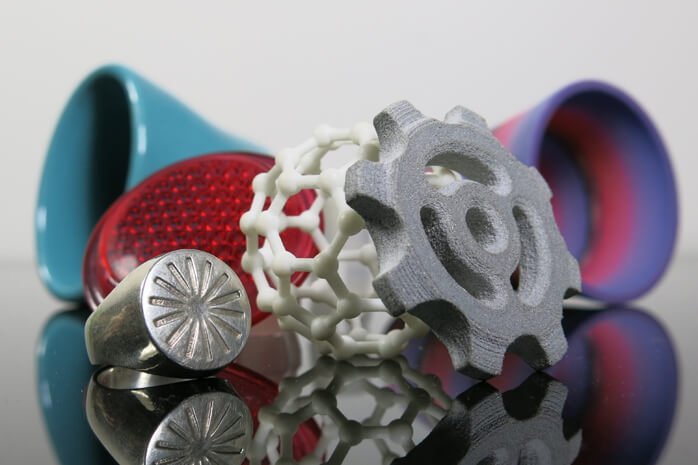 Materials
Technical specifications

Learn more about the technical specifications for each material.
Design Guidelines

Follow our in-depth guides that will give you all of the information you'll need to make a 3D file printable in any material.
Finishing tips

Discover our tutorials about post-print personalization options :