3D Printing/Delivery times and prices
Here you will find all of the information you'll need when it comes to 3D printing and delivery times, 3D print price and payment methods, as well as delivery methods we offer.
We also explain the different level of production that we offer for white polyamide.
The information is available in the following categories:
You don't know how to create a 3D model? Or you just don't have time to design one? Our experts from Sculpteo Studio, our 3D design service, can give you a hand! Discover their services here .
3D Printing Price
3D Printing Prices
The price of your 3D print is automatically calculated the moment you upload your 3D file to our site. The calculations are interactive and will change as you modify your object. To see the price of your 3D print in just a couple clicks, simply sign up and upload your 3D file .
If you'd like a 3D printing price estimation but you don't yet have your 3D file, you can estimate the price of your 3D print according to it's size and material using the tool below.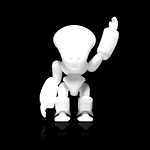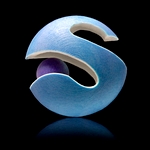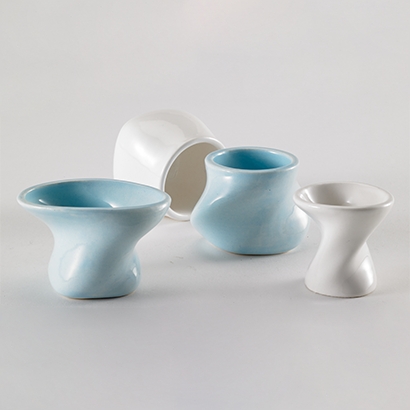 3D Printing production modes
For our plastic material, we offer different production methods depending on your needs:
Production Modes of our online 3D printing serivce
Standard Production
Express Production
Economical Production
Production

Your 3D file is placed in our normal production workflow and its production time depends on the space available in our printers.


Your file is placed in our production workflow as high priority in order to be 3D printed as soon as physically possible.
You file is placed in our production workflow depending on the available space in our printers.
Delivery times
Delivery times depends on the material you chose. For white plastic it's 2 or 3 days. For other materials check "Delivery and lead times" below

In most cases your object is 3D printed within 48 hours.
(after reception of your payment if you're paying with a cheque or wire transfer and after approval of your 3D file by our production team).


Your object will be printed within ten days, once the printing process has started.
Lead time
A lead time is announced when you pass the order.

Lead times guaranteed : if we don't respect the provided date, the difference between express & standard printing service will be reimbursed


No lead times guarantee.
Price
Check our standard prices
This premium service is available with an extra-cost compared to standard prices.
The main benefit is to offer you a better price (up to 30% discount) in comparison to Standard Production
Use restriction
-

This option is only available for raw white plastic.

Maximum dimensions of your design have to be 290x290x290 mm.


This option is only available for white plastic, with all the finishes.
Color Resist and Color Touch finishes not available for this option.

The price must be higher than $10, per object.


Understand 3D Printing Costs

The pricing is based on a series of factors, including: volume of the object, amount of raw material used, added human work (mostly for our finishes) and multiple other factors, that you will discover in details.

If you want to learn more about how is calculated the cost of a 3D printing at Sculpteo please go to our page: Understand your 3D Printing price

Reducing 3D Printing Costs

Many factors affect an object's 3D printing price. It is however possible to reduce your 3D print cost to fit your project's budget:

To reduce the 3D printing cost, we give you 10 easy tips to follow.

Payment Methods

Paypal, Stripe and Credit Card

It is possible to pay through Paypal. You can also pay via credit card (Visa, Master Card, or Carte Bleu) using Stripe, a secure payment system, if you are in a Member State of the European Community, Switzerland or Norway.

Bank transfer

It is possible to choose bank transfer to pay your order. Banking transfer option is available for any payment above $100 or 100€ or £100. Your order can only enter production after we have received payment. All wired funds must be net of banking fees, which are your responsibility. Please provide your Order Reference as a comment. This will help us match payments to order more quickly.

Use the following bank details for transfer in euros or in sterling pounds :

Holder: SCULPTEO
Bank Name: SOCIETE GENERALE
Bank Adress: Rungis Entreprises 4, allée de l'Astrolabe Parc SILIC Orly Rungis, 94150 RUNGIS
Bank Code: 30003
Sort Code: 04177
Account Number: 00020027234
RIB Key: 54

Bank transfers from Overseas should use the following:
IBAN: FR76 3000 3041 7700 0200 2723 454
BIC: SOGEFRPP

Use the following bank detail for transfer in US dollar :

Holder: SCULPTEO
Bank Name: Credit Agricole
Bank Adress: 16 Boulevard Voltaire - 92130 ISSY-LES-MOULINEAUX - FRANCE
IBAN: FR76 1820 6001 8865 0141 4649 562
BIC: AGRIFRPP882

We don't accept bank transfers in any other currencies.

Cheque

If you're living in France and paying in euros you can send us a cheque to pay your order. The cheque should be addressed to SCULPTEO. Once we received your payment, it will enter into production. We thank you to mention your Order Reference and your Username on the back of your cheque. It will help us to link your payment to your order.

Your payment should be sent to the following address:

SCULPTEO - ACCOUNTING
10 rue Auguste Perret
94800 VILLEJUIF - FRANCE

Sculpteo Credit

Sculpteo credit is given to affiliated sites and to shops on our site. The margin of objects sold in your boutique will be reimbursed through Sculpteo Credit.

Pre-Payed Coupons

You can also pay for your object using pre-payed coupons . Coupons are available in $10, $25, $100, or $200. The different options allow you to choose the price that's right for you.

Professionals

Professionals are able to view the price of their project immediately after upload but also to pay by invoice once their application is accepted. The quote can then be edited on our professional platform or by contacting us .

All prices on our website include Sales Taxes where applicable unless otherwise indicated. Sales Taxes due are indicated at checkout. Professional users can see unit prices before tax on our professional platform, pro.sculpteo.com .

Delivery and Lead Times

Estimated Object Arrival Times

3D Printing/Processing Times

The 3D printing process begins as soon as the order is completed. Processing time is added to shipping time to give the arrival time.

The 3D printing time depends primarily on the material you choose and the time at which you place your order:

Plastic: average processing time of 2 to 3 days. An additional 24 to 48 hours is required for polished and painted pieces.

Grey Plastic: average processing time of 6 to 7 days.

Multicolor: average processing time of 2 to 3 days. An additional of 24 to 48 hours is required for varnished pieces.

Resin Polyjet: average processing of 4 to 5 days. An additional 24 to 48 hours is required for painted pieces.

Resin CLIP: average processing of 4 to 9 days.

Alumide: average processing time of 6 to 7 days.

Sterling Silver: average processing time of 15 to 21 days.

Brass: average processing time of 15 to 21 days.

3D printing times can vary, depending on 3D printer batch availability. The accurate shipping estimation is provided at checkout.



It is possible to follow your object through every step of the 3D printing process on our order tracking page.

Delivery Times and Pricings

The delivery time depends on the shipping option chosen at checkout.



If you choose two different delivery modes, such as Standard and Express, our service will treat it as two separate orders. Thus, you will pay the shipping fees twice.

If you order parts made with two different materials, there will be only one shipping date, based on the material which takes more time.

Shipping Options

Country of Destination

The shipment is insured in all countries served by UPS or TNT, depending on which one fits best for your order. The shipping and payment addresses do not need to be in the same country. Yet note that the Sales Taxes will be determined according to the destination country.

However, for reasons outside our control, shipping cannot be insured in Russia. For more information, consult UPS or TNT.

Pickup in our production centers

For some materials only, you can directly pickup your 3D prints at our offices:

in San Leandro (Californie - USA): The Gate #262 1933 Davis Street, San Leandro 94577 CA. Open from Monday to Friday 8.30 am to 5.00 pm.

in Villejuif (France): 10 rue Auguste Perret 94800 Villejuif. Open from Monday to Friday 8.30 am to 6.30 pm.

You will be immediately receive an email when your 3D print is available for pickup.

Courier delivery

If you are ordering with Rush production, you can choose to be delivered by our courier. The courier deliver zone is around our production centers:

Californie - USA : courier delivery in San Francisco between 2.00 pm and 4.00 pm.

France : courier delivery in Paris and in a 30km range around our factory. Delivery between 2.00 pm and 5.00 pm for business and personal adress.

You will be receive an automatic email when your 3D print will be given to courier. If you're not there when the courier is coming, your parcel will be available for pickup the day after starting at 2.00 pm.

Prices and Delivery Times

Country of Destination
Slow Shipping Without Tracking
(for orders under 10€/$/£)
UPS Shipping
Colissimo Rapid Shipping
(for orders under 150€/$/£)
France
4.00 € / 2 weeks
13.99 € / 1 day
7.50 €/ 2 days
United Kingdom
4.00 € / 2 weeks
13.99 € / 1 day
/
Switzerland
4.00 € / 2 weeks
18.00 € / 2 days
/
Other Countries in the EU*
4.00 € / 2 weeks
12.00 € / 2 days
/
United States
Canada
4.35 € / 2 weeks
6.00 € / 2 days
/
Rest of the World**
/
40.00€ if the order is less than 40.00 €
25.00 € if the order is greater than 40.00 €
/ 2 days
/

* Andorra, Austria, Belgium, Bulgaria, Croatia, Cyprus, Czech Republic, Denmark, Estonia, Finland, Germany, Greece, Guadeloupe, French Guiana, Reunion Island, Iceland, Ireland, Italy, Latvia, Liechtenstein, Lithuania, Luxembourg, Malta, Martinique, Mayotte, Monaco, Netherlands, Norway, Poland, Portugal, Serbia, Slovakia, Slovenia, Spain
** Afghanistan, South Africa, Aland, Algeria, Angola, Anguilla, Antarctica, Antigua and Barbuda, Netherlands, Antilles, Saudi Arabia, Argentina, Armenia, Aruba, Australia, Azerbaijan, Bahamas, Bahrain, Bangladesh, Barbados, Belarus, Belize, Benin , Bermuda, Bhutan, Burma, Bolivia, Bosnia and Herzegovina, Botswana, Brazil, Brunei, Burkina Faso, Burundi, Cambodia, Cameroon, Cape Verde, Chile, China, Korea, South Georgia and the South Sandwich Islands, United Arab Emirates , Gibraltar, Greenland, Grenada, Guam, Guatemala, Guernsey, Guinea, Guinea-Bissau, Haiti, Honduras, Hong Kong, Hungary, Isle of Man, Heard and Mc-Donald Islands, Northern Mariana Islands, Marshall Islands, Mauritius , Minor Outlying United States, Norfolk Island, Pitcairn Islands, Turkey and Caicos Islands, Virgin Islands, India, Indonesia, Iran, Iraq, Israel, Jamaica, Japan, Jersey, Jordan, Kazakhstan, Kenya, Kiribati, Kuwait, Kyrghizistan Islands , Laos, Lesotho, Liberia, Libya, Macau, Macedonia, Madagascar, Malawi, Malaysia, Maldives, Mali, Morocco, Mauritania, Mexico, Micronesia, Moldova, Mongolia, Montenegro, Montserrat, Mozambique, Namibia, Nauru, Nepal, New Caledonia, new Zealand, Nicaragua, Niger, Nigeria, Niue, Oman, Uganda, Uzbekistan, Pakistan, Palau, Panama, Papua New Guinea, Paraguay, Peru, Philippines, Puerto Rico, Qatar, Romania, Rwanda, Western Sahara, St. Kitts and Nevis, Saint Helena, Saint Lucia, Saint Pierre and Miquelon, Saint Vincent and the Grenadines, San Marino, Solomon Islands, Samoa, Senegal, Sao Tome and Principe Seychelles, Sierra Leone, Singapore, Somalia, Sri Lanka, Sudan, Suriname, Svalbard and Jan Mayen, Swaziland, Syria, Taiwan, Tajikistan, Tanzania, Thailand, occupied Palestinian Territory, Timor Leste, Togo, Tokelau, Tonga, Trinidad and Tobago, Tunisia, Turkey, Turkmenistan, Tuvalu, Ukraine, Uruguay, Vatican City, Vanuatu, Venezuela, Vietnam, Wallis and Futuna, Yemen, Zambia, Zimbabwe.

Please notice that if your order is over 1000€/$/£, shipping is free!

Outside the European Union, supplementary taxes may apply. Our prices do not account for these supplementary charges and are thus

responsibility

of the customer.




Taxes depend on the general product nomenclature determined by the French government. Below we've provided the NGP (Nomenclature Générale des Produits) code for each of our available materials.

39269097: Alumide, Plastic, Resin

69139010: Multicolor

71131100: Sterling Silver

69139010: Ceramic

For more information on taxes we recommend contacting the Customs agency in the country you will be shipping your objects.

Please keep in mind that we do not deliver to PO Box addresses





Haven't found the information you were looking for? Shoot us a message via our contact form . We take pride in timely responses.













if
×