Sculpteo's 3D Printing Materials
Discover all of the possibilities when it comes to 3D printing!
Sculpteo offers over 75 different combinations of 3D printing materials and finishings, complete with all of the online optimization tools you'll need to turn your 3D file into a physical object. We guarantee the highest professional quality from each of our state-of-the-art 3D printers and printing techniques.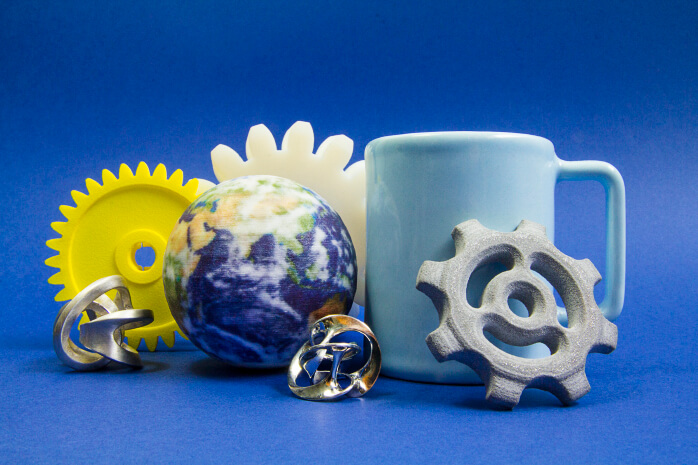 If you would like to compare the pros and cons of our wide range of materials for 3D printing, you can refer to our
material comparison
section or download one of our 3D printing materials guide (
The 3D printing material bible
or
The complete metal 3D printing guide
). You can also buy one of our
material sample kits
to have a clear idea of what you can create with them. All the materials that we are 3D printing can be used for rapid prototyping or for end parts.
We don't use FDM technology and we are not offering any material based on 3D printing filament yet.
In addition to additive manufacturing, Sculpteo is now offering laser cutting service.