Professional quality
2 factories (USA-EU)
75+ materials available
nylon, flexible plastic...
Fast turnaround time in 2 days
Worldwide delivery
3D printing and new structures within the textile industry
3D printing in the textile industry lets you unleash your imagination in order to quickly create new structures through innovative new materials. That's why 3D printed fashion is on the rise. 3D printing shoes is also a growing use case.

Thanks to the wide choice of materials that we offer such as plastic or our new flexible plastic material (TPU), it is possible for you to 3D print your most ambitious projects in less time and associates them with clothing of any type to reinterpret the most classic styles.

Marrying different types of fabrics and 3D printing allows you to explore new facets in fashion and therefore to propose a new vision in the textile sector. In an avant-garde sector such as fashion, mixing the latest trends with the latest 3D printing technology will allow you to differentiate yourself from competitors, which is key in the fashion industry.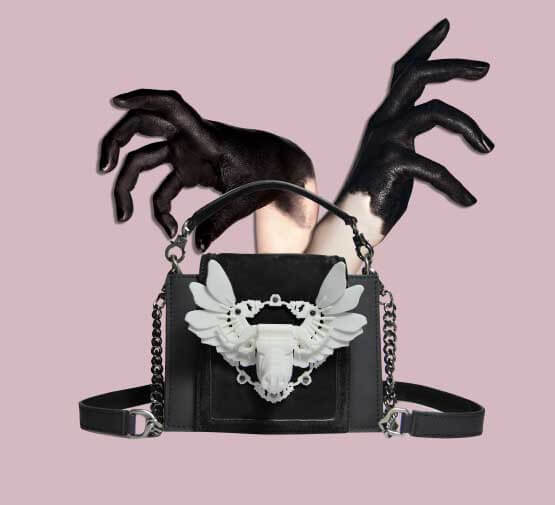 Tailor-made with 3D printing
In the textile industry, we are often forced as consumers to choose between different sizes which, depending on the brand, will not be perfectly adjusted to the dimensions of our body.

With 3D printing, you can create custom-made clothing. Various 3D modeling software allows you to create clothing that suits you depending on your body type. You will have to transcribe your measurements on 3D modeling software and then model what you have in mind.

The frames will be tailor-made so that you can print in rigid plastic or flexible plastic. One of these two materials associated with the conventional textile will allow you to create innovative clothing and perfectly suited to your body type.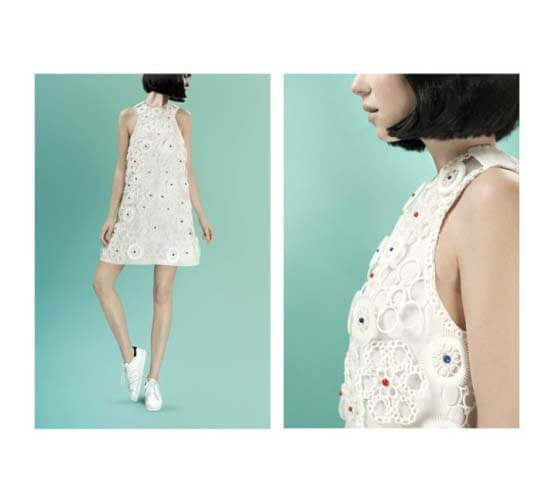 The flexible plastic: new material to the textile industry
Thanks to our materials engineers we managed to 3D print a new material, the flexible plastic, among the most flexible in the world. This material is thermoplastic polyurethane technology designed specifically for Selective Laser Sintering (SLS) with a level of Shore 65A which makes it highly flexible.

With this new type of material, you are going to reinvent the textile industry by inventing fully 3D printed clothes. The flexibility of flexible plastic allows you how to create clothes with the most unusual shapes while keeping the flexibility of the fabric.

We have worked with many partners, especially with a young designer who wanted to show, through her collection, 3D printing clothes. It is therefore replaced the tissue by 3D printing as a new material in order to before blending of traditional knowledge and technology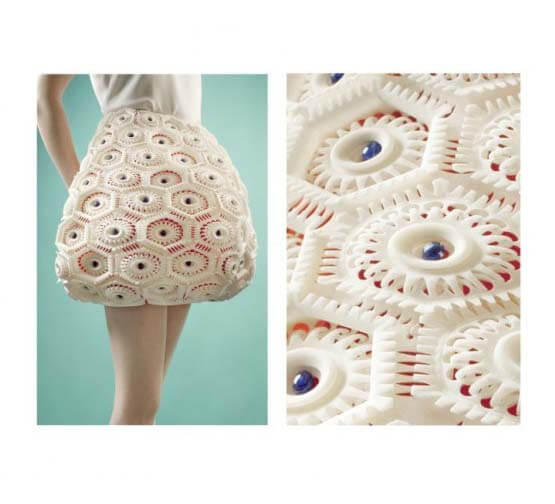 The 4 Sculpteo benefits that make a real difference for the textile industry
High Definition 3D Printing
We're working with a range of full-color or monochromatic high-grade 3D printers that offer excellent accuracy (layer thickness from 25 to 150 microns).
Open 24/7
No need to wait until Monday morning to get a quote, do it online! Our exclusive 3D tools allow you to check the solidity of the walls and how details will render.
For everyone
There's no minimum order, we 3D print your model starting at 1 copy. If you are not in a hurry, we can offer you a cheaper price for your additive manufacturing project.
Customized service
We can prepare your 3D file on-request and take charge of the finishing steps (painting, display case...)
They 3D print with us
Fashion designers, stylist, industries... they have chosen Online 3D Printing!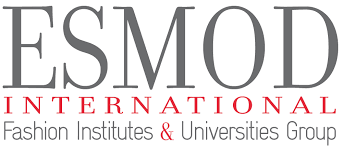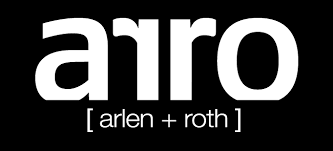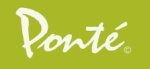 Thanks to Sculpteo, it has been possible to create the illusion of soft material with plastic from a 3D printer.
Sculpteo allowed me to design what I couldn't create with my hands. I wanted my prints in 3 dimensions and Sculpteo was the best solution for me.
New structures, tailor-made and accessories for the textile industry 3D printed by Sculpteo
The faux-fur skirt
Thanks to additive manufacturing, you can create impressive textile structures. Sculpteo has created plastic faux-fur skirt with LED lights that change colors. Discover this 3D printed textiles project.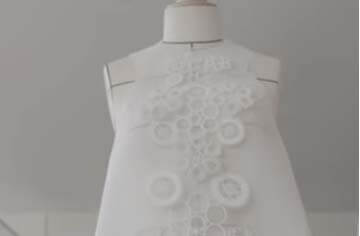 The "Virus Collection", your new line of 3D printed clothes
This year we did a fashion collection called "Virus" designed by Anastasia Ruiz in partnership with the prestigious international fashion design school ESMOD. Get more information on this 3D printed textiles project now!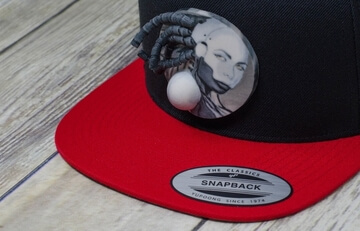 3D printed hat accessories: Discover 3D Thoughts
Using 3D printing is a great way to produce fashion garments that are unique and personalized. Drew Williams decided to apply this logic to an accessory he loves, by creating caps where unique 3D printed hat accessories are mounted. Discover 3Dthoughts and see how using additive manufacturing can help produce amazing 3D printed hats!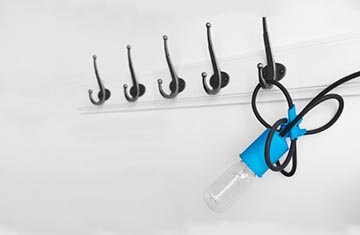 Arro studio : 3D printing at Paris Design Week
When two French designers are inspired by 3D printing, they give light a heartbeat.
Fast and reliable 3D printing service for all engineers and researchers professionals
You upload it
30+ 3D file formats are accepted on sculpteo.com! You just need to upload and we'll give a feedback and a quote for your custom part in seconds. We also provide optimization tools to help you to get your scale model at the best price.
Sculpteo is one of the world's leading 3D printing services based in San Francisco and Paris, founded by Clement Moreau and Eric Carreel. We offer on-demand 3D printing of individual products as well as short-run manufacturing on professional 3D printers located in our factories. The acquired experience and unique processes allow us to offer the most competitive 3D prints both cost– and quality–wise.
Your ending parts and your prototypes can be printed in more than 75 materials and finishes. They include our plastic material with multiple polishing options and colors, our resin and transparent resin, our multicolor material and different metal 3D printing options like sterling silver. We also offer laser engraving and laser cutting.
Thanks to our unique technologies, you are able to analyze and repair your 3D file in seconds, review the solidity of the future 3D print and even hollow the inside of the model to make it cheaper to print.

Through a vibrant community, our support and all the resources we produce, we are here to give the best advice to use the latest 3D Printing technologies and save your time. Our blog highlights many case studies and provides deep industry-specific analyses. To receive information about the 3D printing industry, you can also subscribe to our newsletter.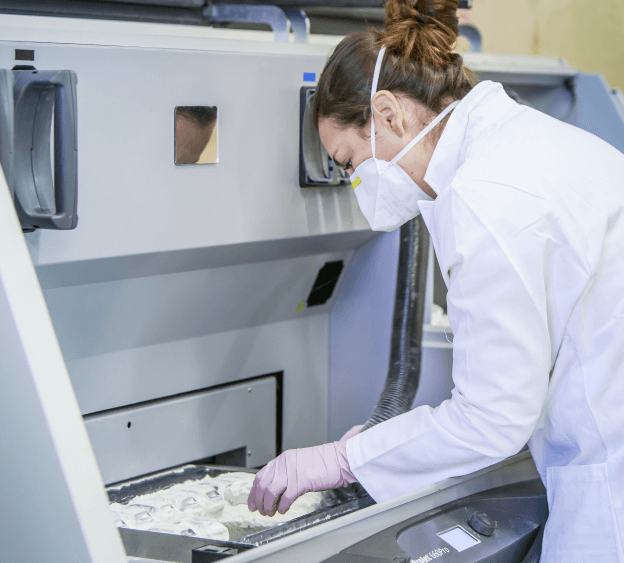 Discover other applications for 3D printing
Food Industry

Prototypes and tools to build or calibrate your machinery in the food industry.

Learn more...

Electronics

Prototypes and functional parts for Consumer electronics and BtoB electronic devices. Discover 3D Printing benefits for IoT and automation.

Learn more...

Optics

Prototypes and functional production parts for optics. Check various optics applications for telescope or glasses manufacturing.

Learn more...