3D Printed Wax
3D printed wax is used to create molds thanks to the 3D lost wax casting technique.
3D Lost wax casting
(or
investment casting
) is a production process that mainly allows to produce
customizable jewelry
of very high quality in various metals.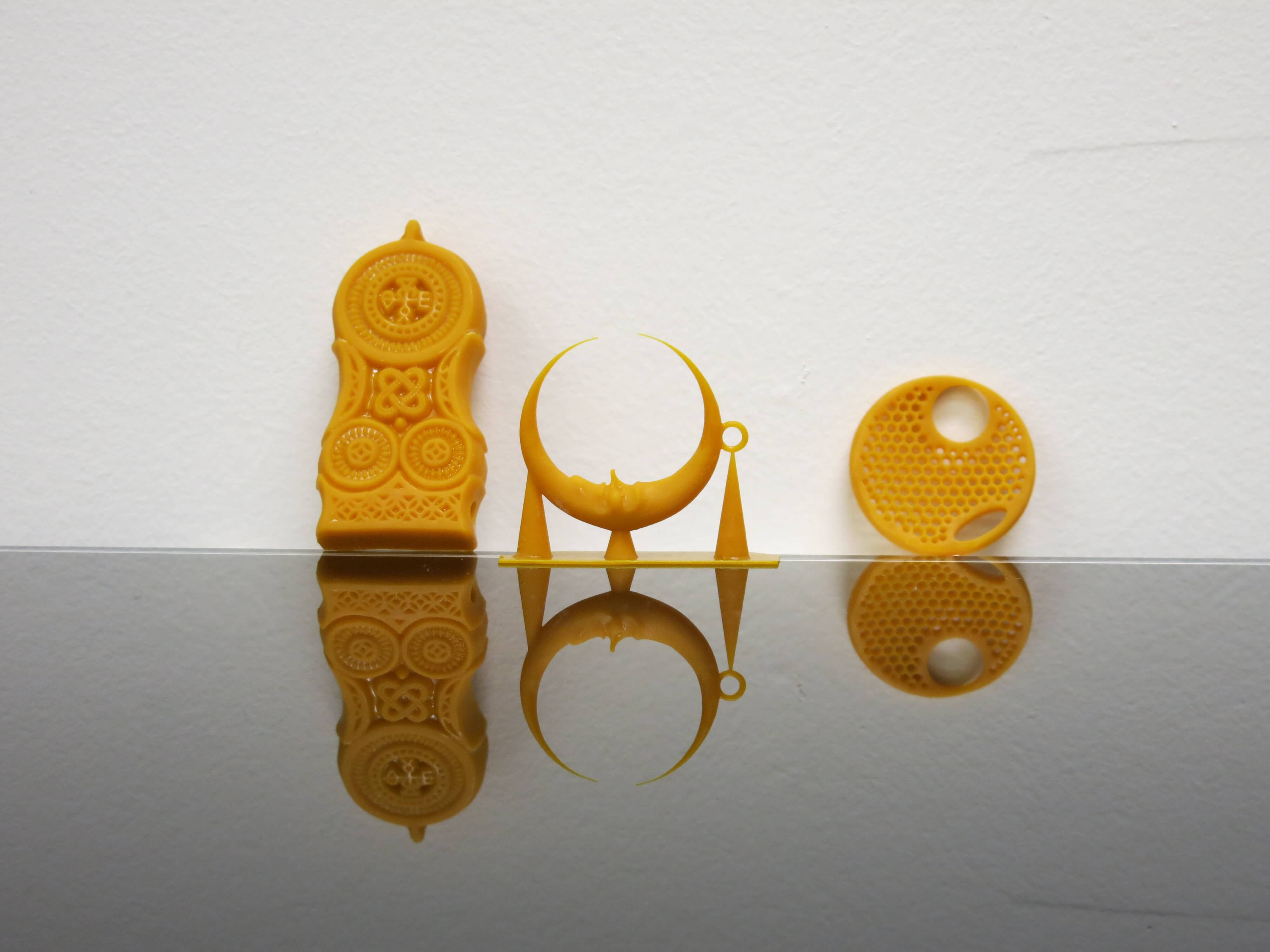 Wax 3D Printed Objects

Global Process
The idea is to 3D Print a wax model of the desired object thanks to a wax 3D printer . Then, by adding a refractory material around this model we obtain a mold. Melting the wax inside the mold creates an empty space that is filled with molten metal. The only remaining step is to break the mold to obtain the final object. Variable finishing options are then available.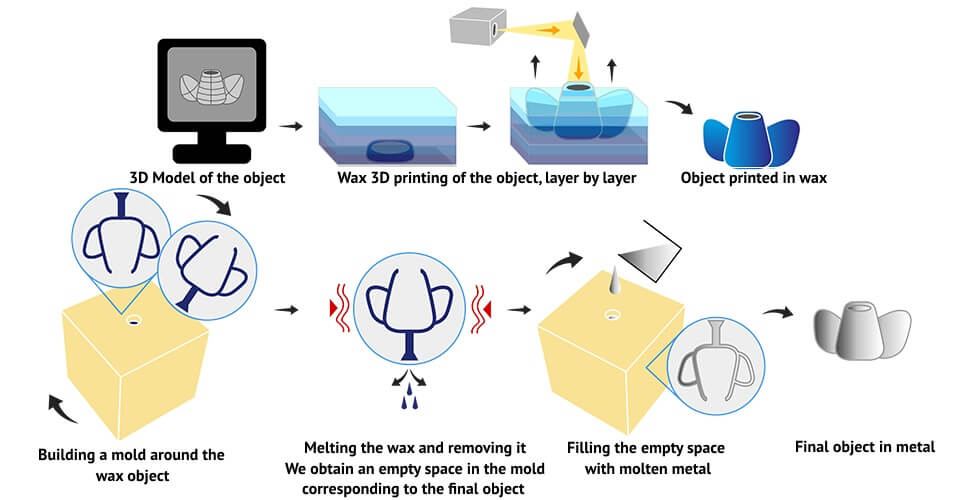 Lost wax casting technique framework with 3d printed pattern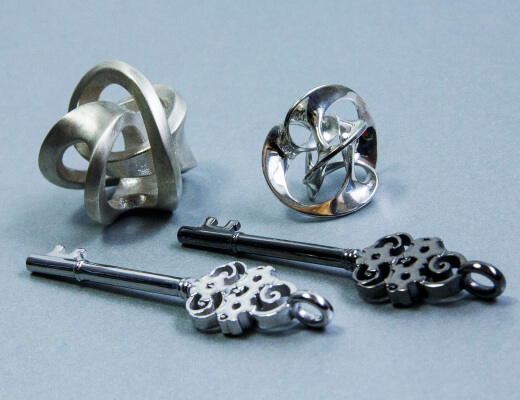 Sterling silver jewels produced thanks to the a 3d printed wax model

3D Printing Process
Wax 3d printing is made with multi jet printers like the Projet 3500 CPX HD printer that is used at Sculpteo. Unlike filament printing technique , multi jet modeling process (MJM) looks a lot like ink jet printing. Molten wax is deposited by nozzles on an aluminum build platform that moves down, layer by layer. 3D Printers are able to simultaneously 3D print with two wax types:
The main one that melts around 70°C (depending on the wax type) and which actually creates the object.

The one that supports the object during creation which has a lowest melting temperature. It is removed at the end by heating the overall piece.
This support wax enables the creation of almost any form, even the most complex ones.
This whole process has an incredibly high resolution of 25 μm (0.025mm) between each layer which allows to create pieces with a virtually unlimited level of detail.
3D Printed Wax Properties
Wax used for 3d printing is made of 100% pure wax but can have various colours and properties.
3D Printed Wax Application
Wax 3d printing is mainly used to create dental molds and jewelry. This is this last application that we propose at Sculpteo with our brass material and sterling silver material .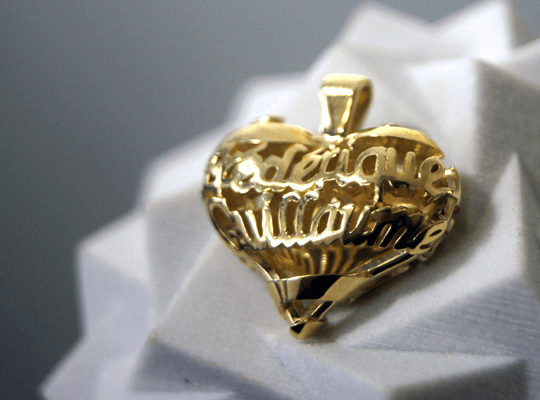 Create a personalized gold plated jewel with your name!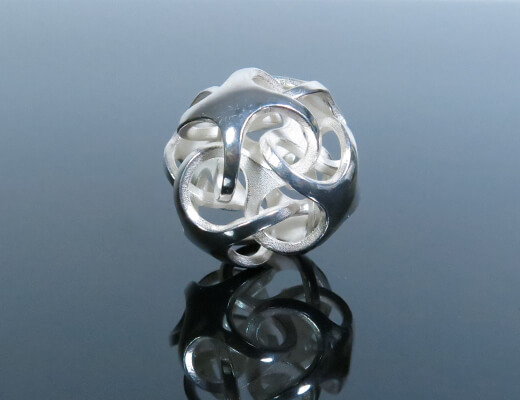 3D printing wax allows to create complex jewel forms
You are convinced of the extraordinary potential of wax 3d printing and want to order your personalized jewellery?
If you have a design, upload it to sculpteo to print it, otherwise, browse our jewelry gallery to find your dreamed gift.
×