Analyzing and Exporting Your 3D File
2.1. Analyze your 3D file
In the "Analysis" tab, click on "Inspector". This tool allows you to analyze your 3D model and to detect problems with your file. It enables you to correct any defects with your 3D model, as described in the "Make sure your 3D model is closed" paragraph of this tutorial.
2.2. Print your 3D model with the MeshMixer interface
Click on the "Print" tab: you will be redirected to the MeshMixer 3D printing interface.
You can then select Sculpteo to print your 3D model. You can select the desired material and modify the size of your 3D model. When you have completed your choices, click on "Update" to update the price of the 3D printing.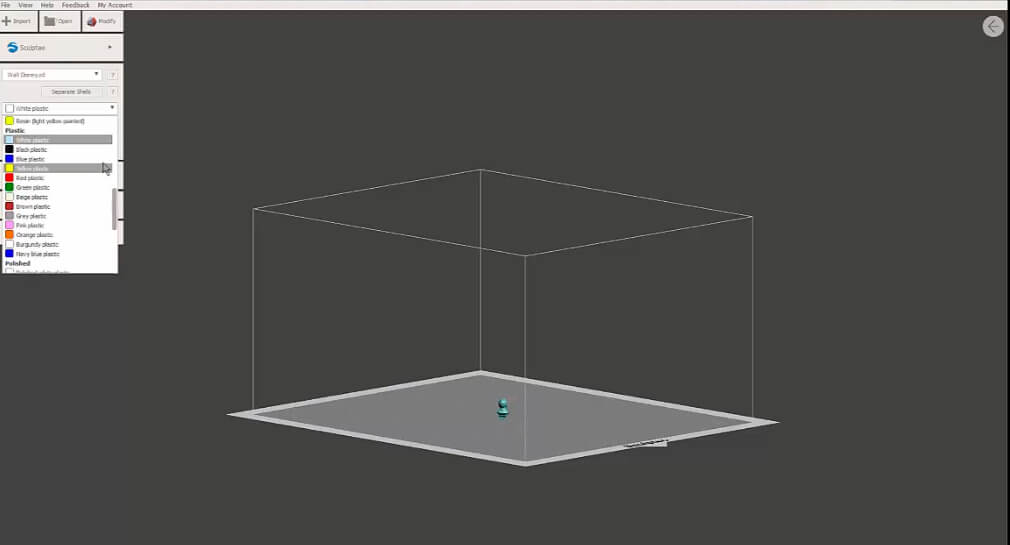 Then click on "View Cart". A window will appear with a preview of the model that you are about to print. You can choose the amount required.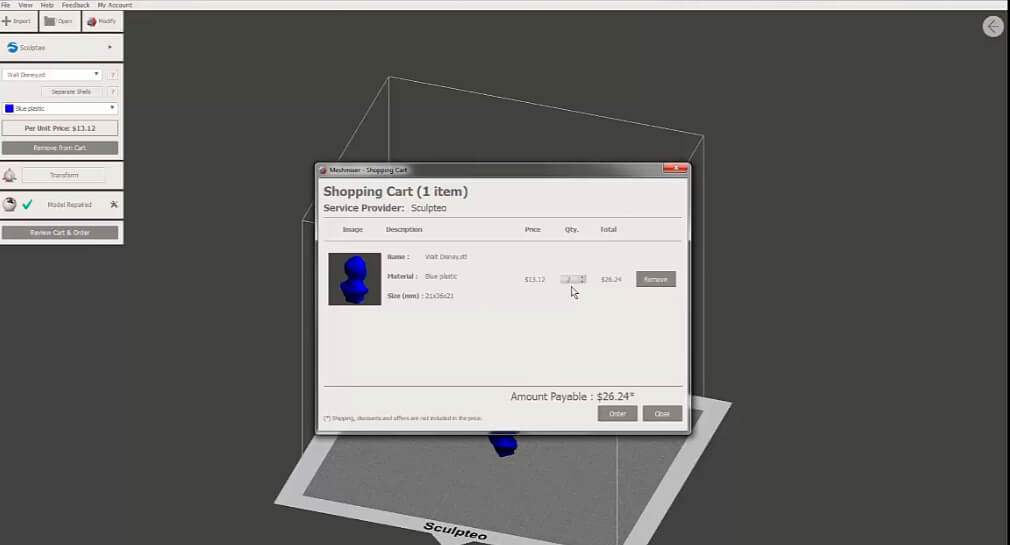 Click on "Order": you will be redirected to the Sculpteo site.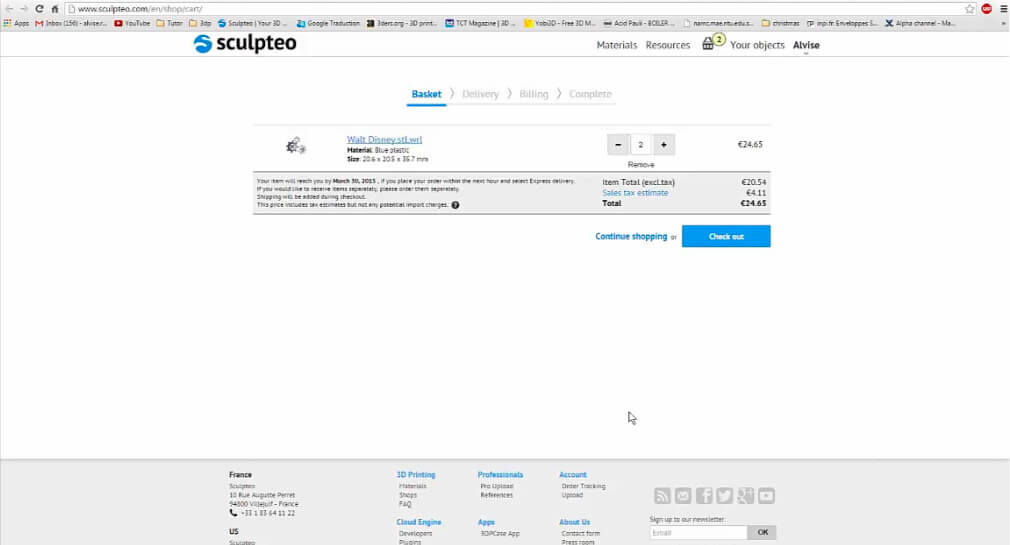 With one click, your model is immediately loaded into our 3D printing interface. All you need to do is continue with your shopping or complete checkout with your cart.