Avoid mistakes that occur when designing 3D files for 3D printing on MeshMixer
3.1. Save a 3D model without singular elements
To remove singular elements, use the "Selection" tool, to draw a line separating the 3D model from the other singular elements.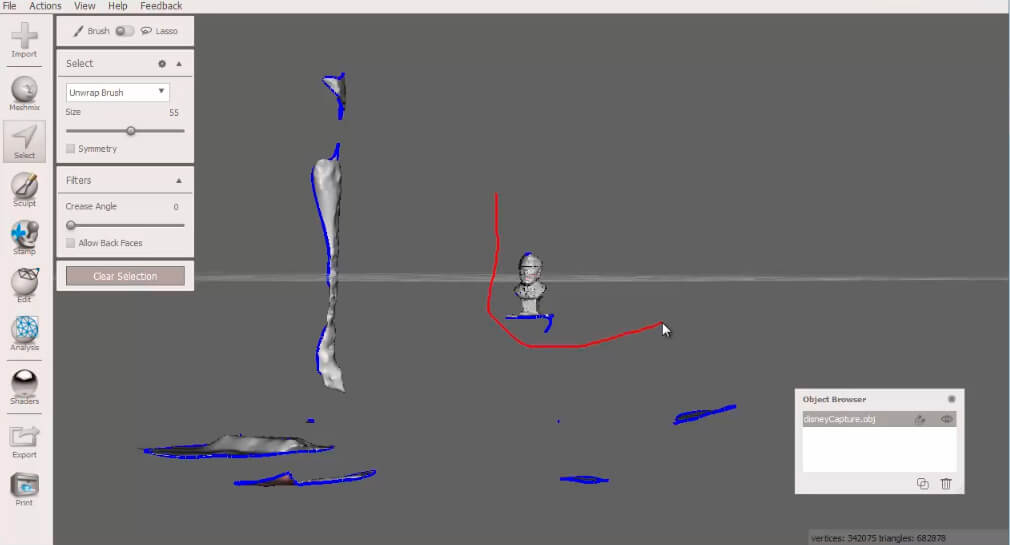 Draw a line to select the singular elements, and then simply delete them by clicking on "Discard", found in the "Edit" tab.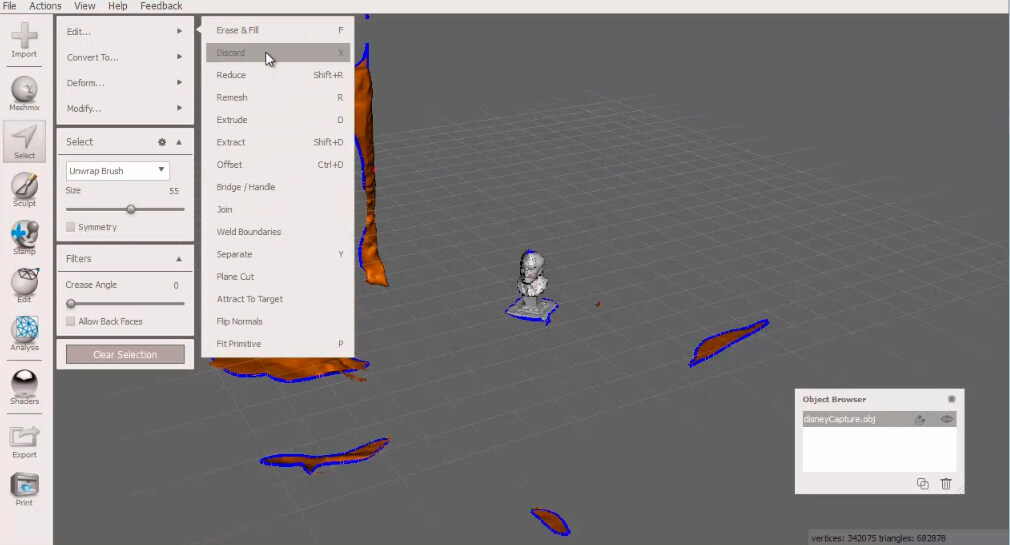 3.2. Make sure your 3D model is closed
A 3D model must be closed in order to be printable. You must therefore ensure that there are no holes in the 3D model.
In the "Analysis" tab, click on "Inspector". Many pins will appear: they indicate where there are problems in your model. Blue pins indicate the holes in your 3D model. You can click on the pins one by one to automatically resolve the problems indicated. You can also correct the entire model all at once by clicking on the "Auto Repair All" button.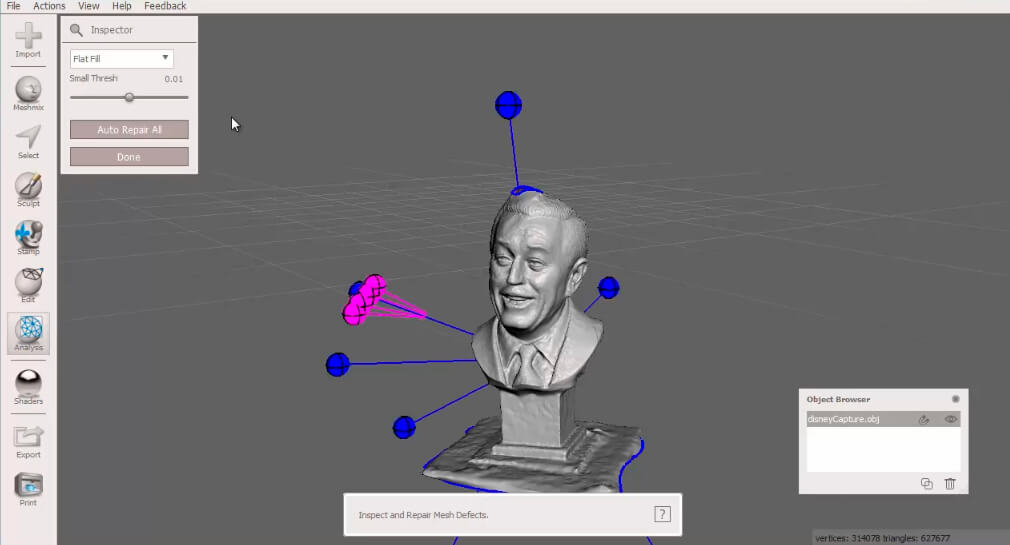 3.3. Create a smooth, flat surface at the base of the 3D model
The "Plane Cut" tool enables you to create a smooth, flat base for your 3D model, without irregularities.
In the "Edit" tab, click on "Plane Cut". Click and pull the arrows to position your model according to the desired cutting plane. Then go to the "Plane Cut" window and click "Accept".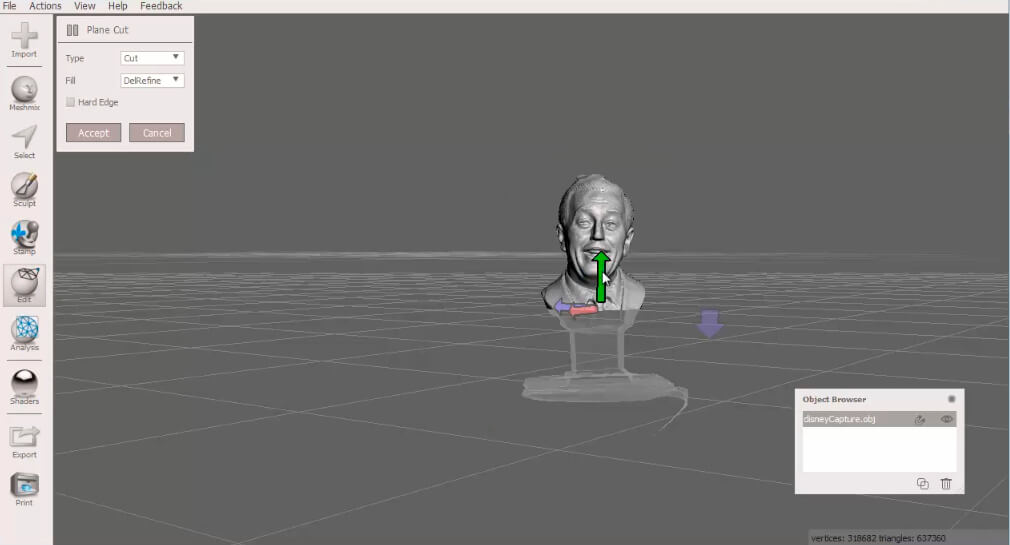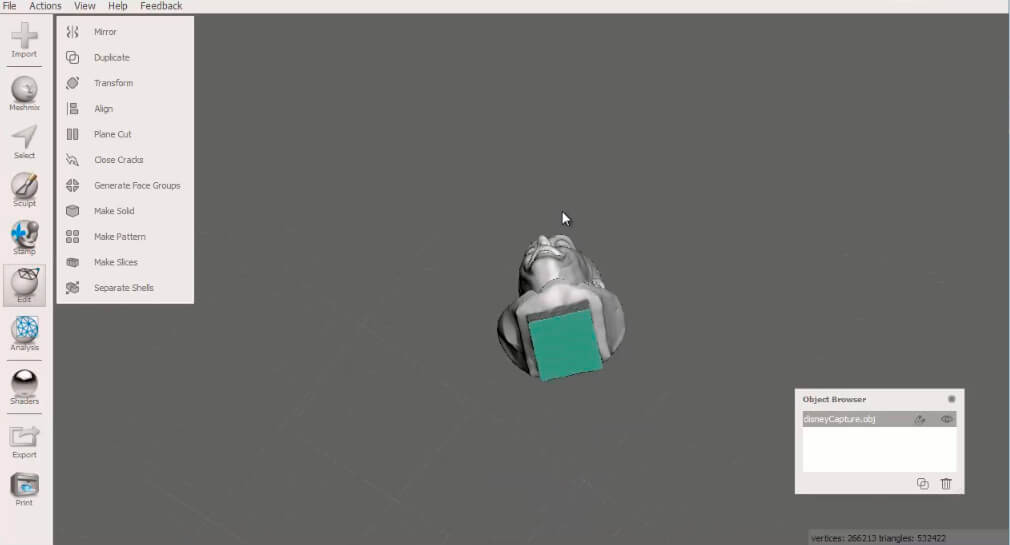 Your model will now have a smooth support surface.
For more information concerning errors to avoid and Sculpteo repair tools, please refer to our Repair Your File for 3D Printing page.