Analyze and Export your 3D Model with SpaceClaim
In this part, we are going to convert the previously created model to an STL file, check the mesh and upload it to Sculpteo.com.
Please note that the .STL format only contains information about the 3D geometry. You are unable to use it to import or export colors or textures.

2.1. Convert a File to a STL and Check the Mesh
First, we convert solids to meshes thanks to the Convert tool in the Facets tab, Create section.

Then, we use the Check Mesh tool in the CleanUp section to make sure that there are no problems in our model. The tool indicates that there are no geometry issues found.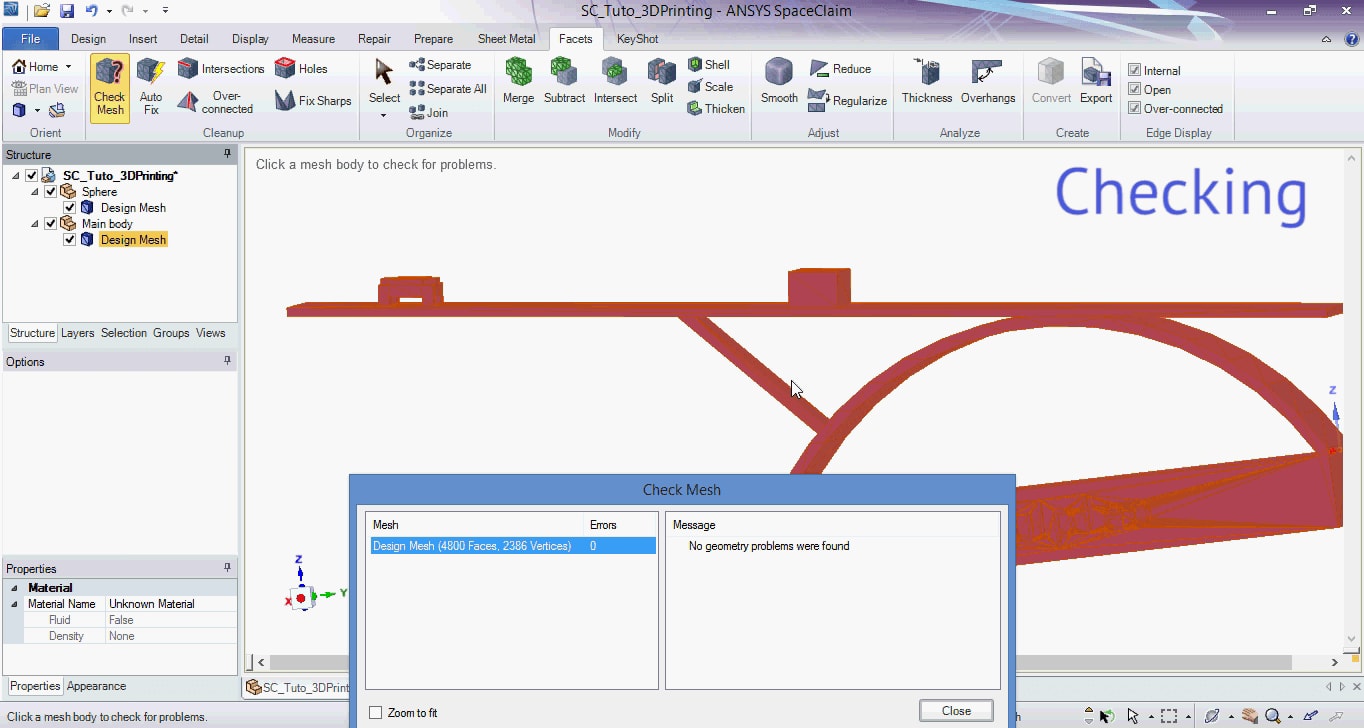 2.2. Adjust the Mesh
It is possible to control the mesh precision and meshing options thanks to the tools in the Adjust Section.
Here, the arch is not detailed enough.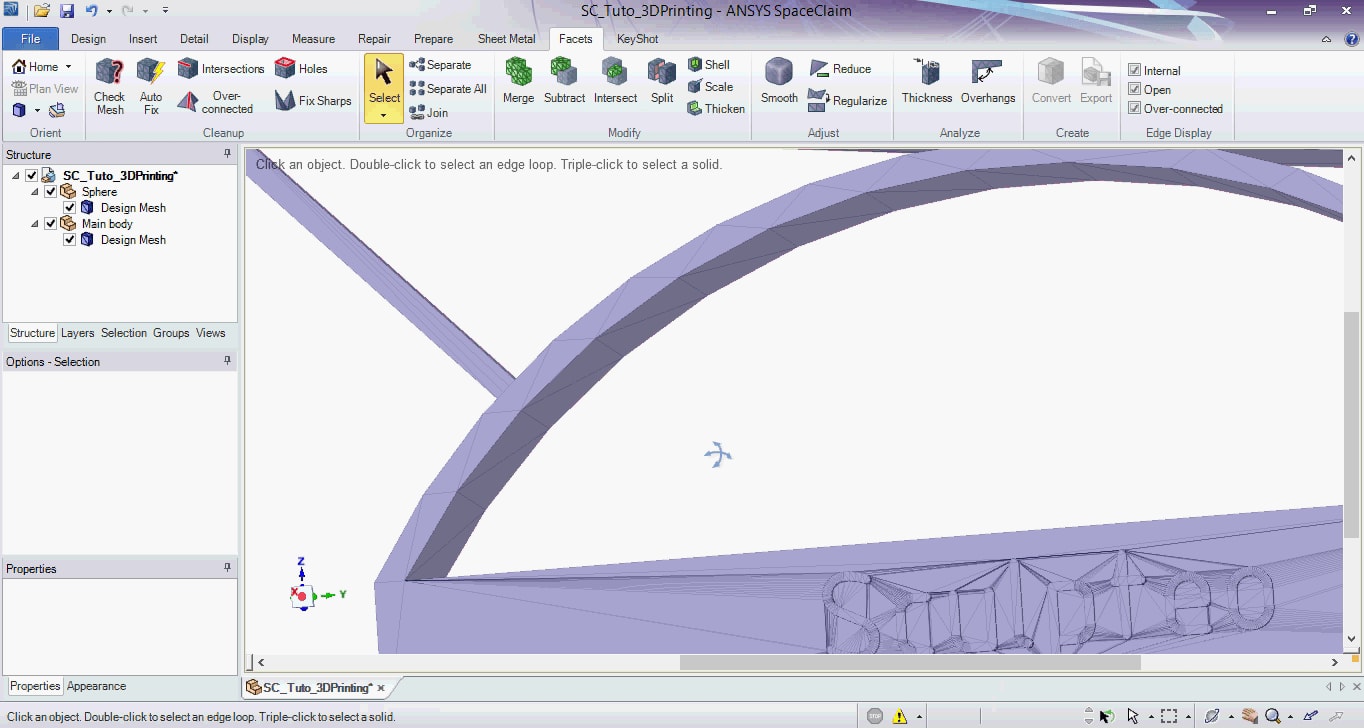 So we use the Smooth tool to make it more detailed.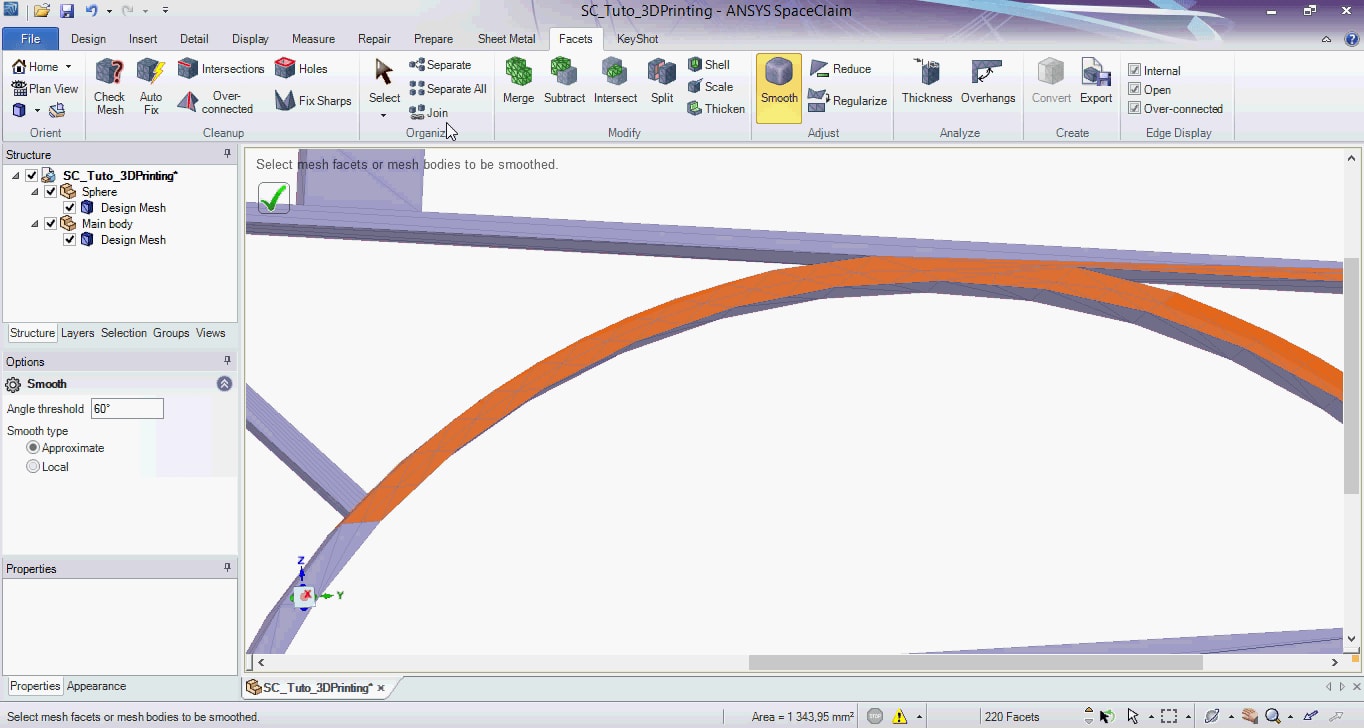 2.3. Check Mesh
To make sure that all the parts are thick enough, we use the Thickness Analysis tool with a 1.2mm threshold. It indicates in red the critical parts.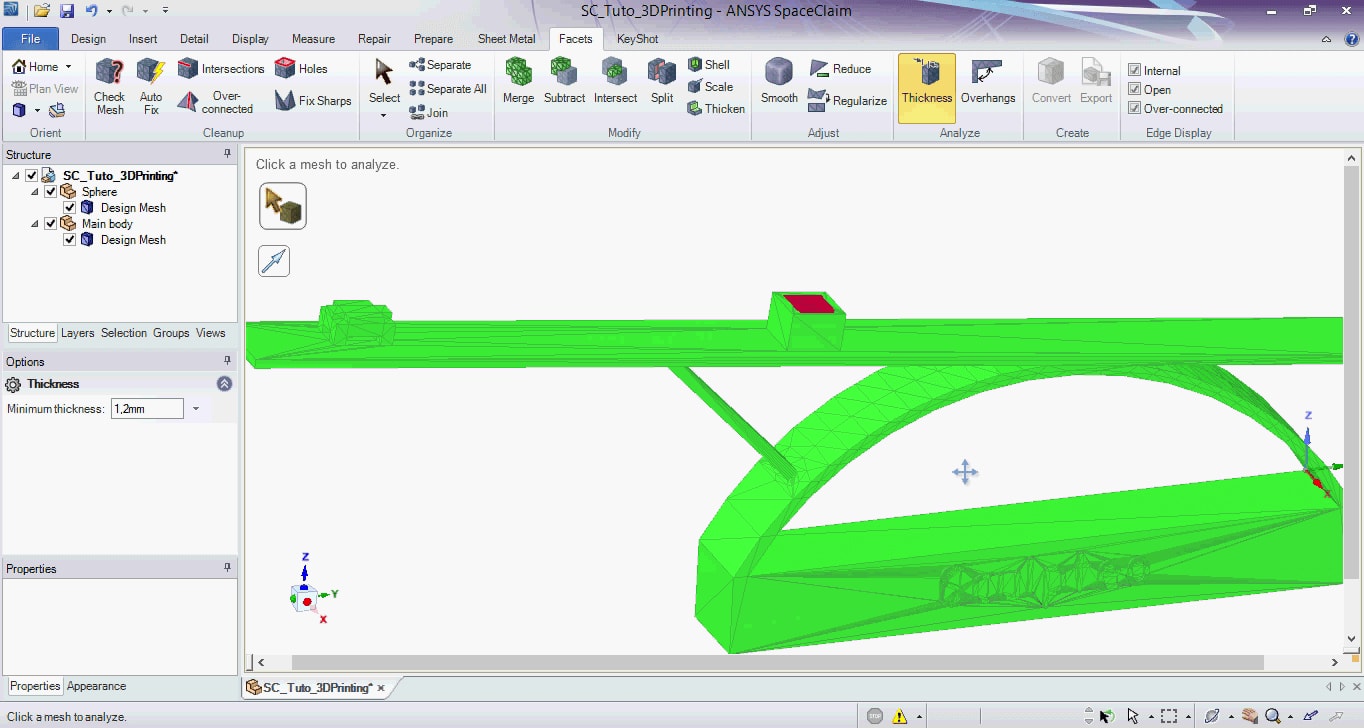 The minimal thickness for flexible plastic is 0.8 mm. But the Measure tool in the Measure tab indicates that our design is 1 mm thick so we will keep it like this.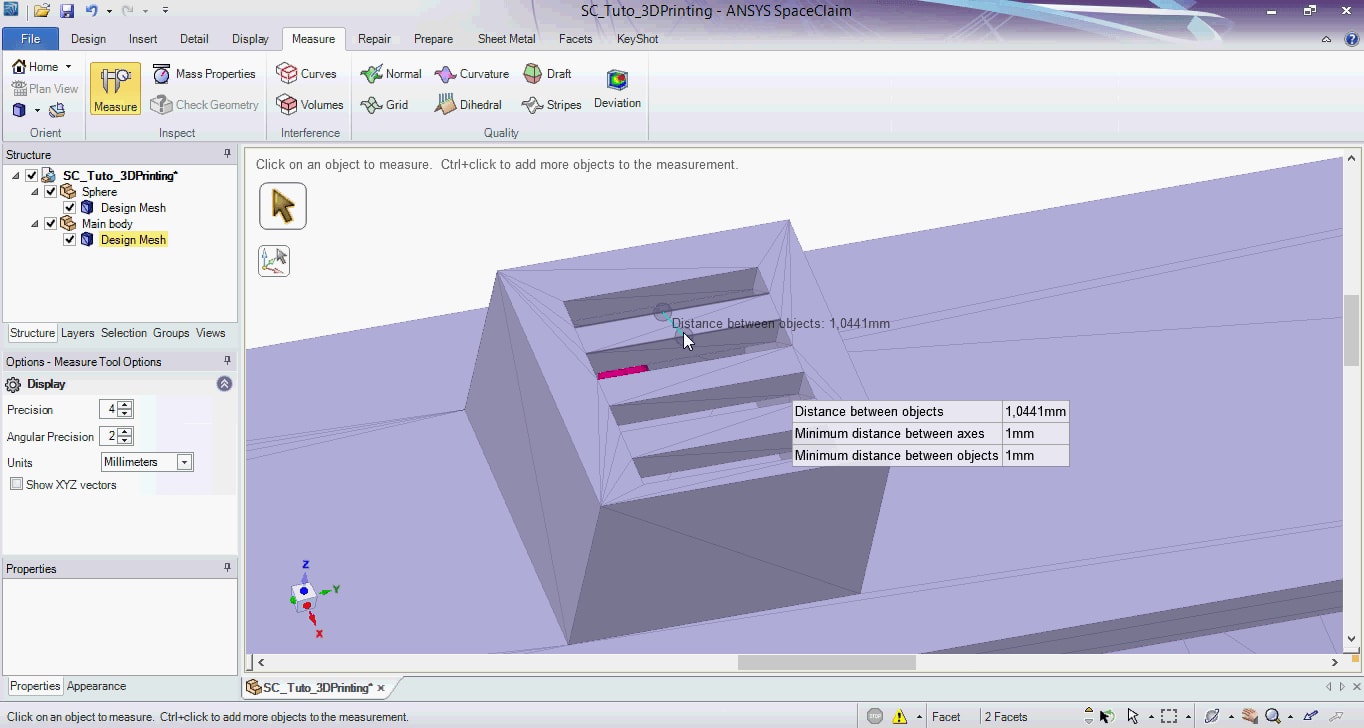 You can retrieve the full printing guidelines for each material on our material page.
2.4. Export, Upload and Review
We can now export our design as an STL file to print it! Just hit the Export button in the Create section and name your design.
When uploading your designs to Sculpteo.com, please take care to select the appropriate multi-part option: here, because of the sphere, we need to choose single object. Otherwise, the sphere will be printed as a separate part, out of its box, which is obviously not what we want.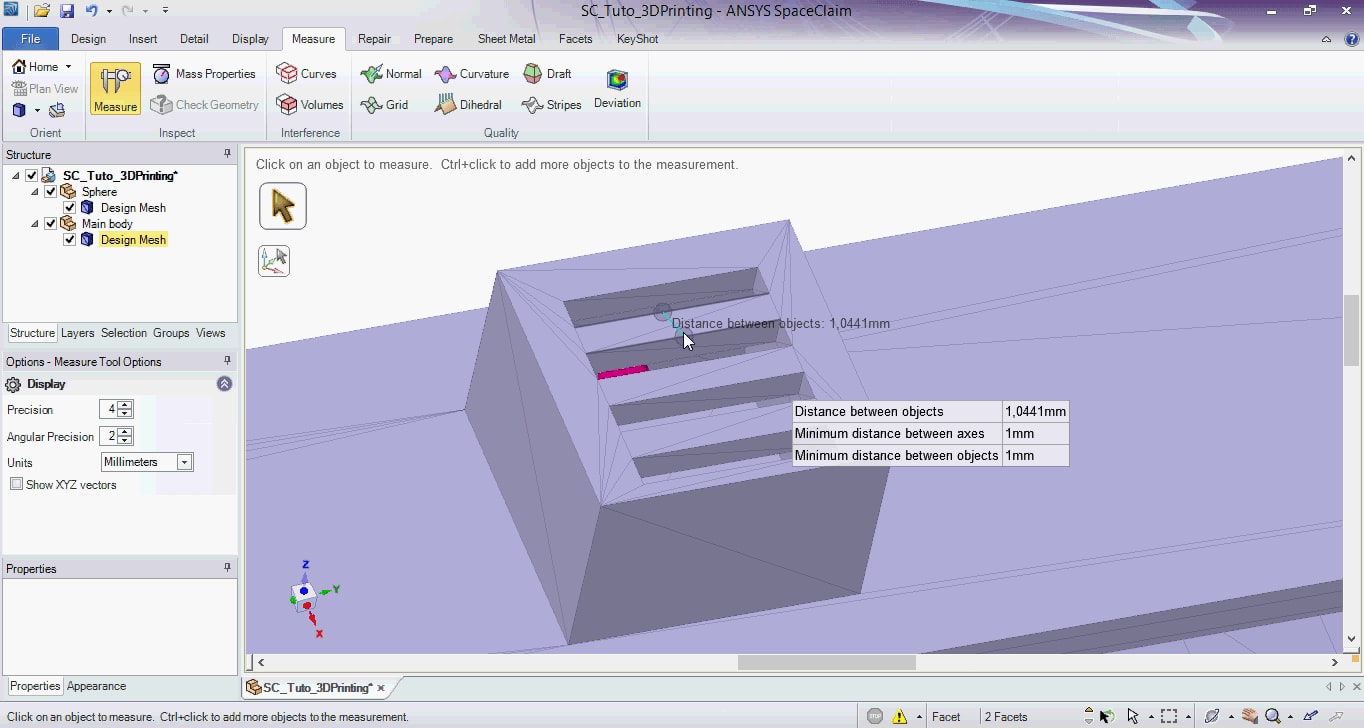 Our design is shown and if we use the online reviewing tools, we can confirm that the solidity of our model is fine.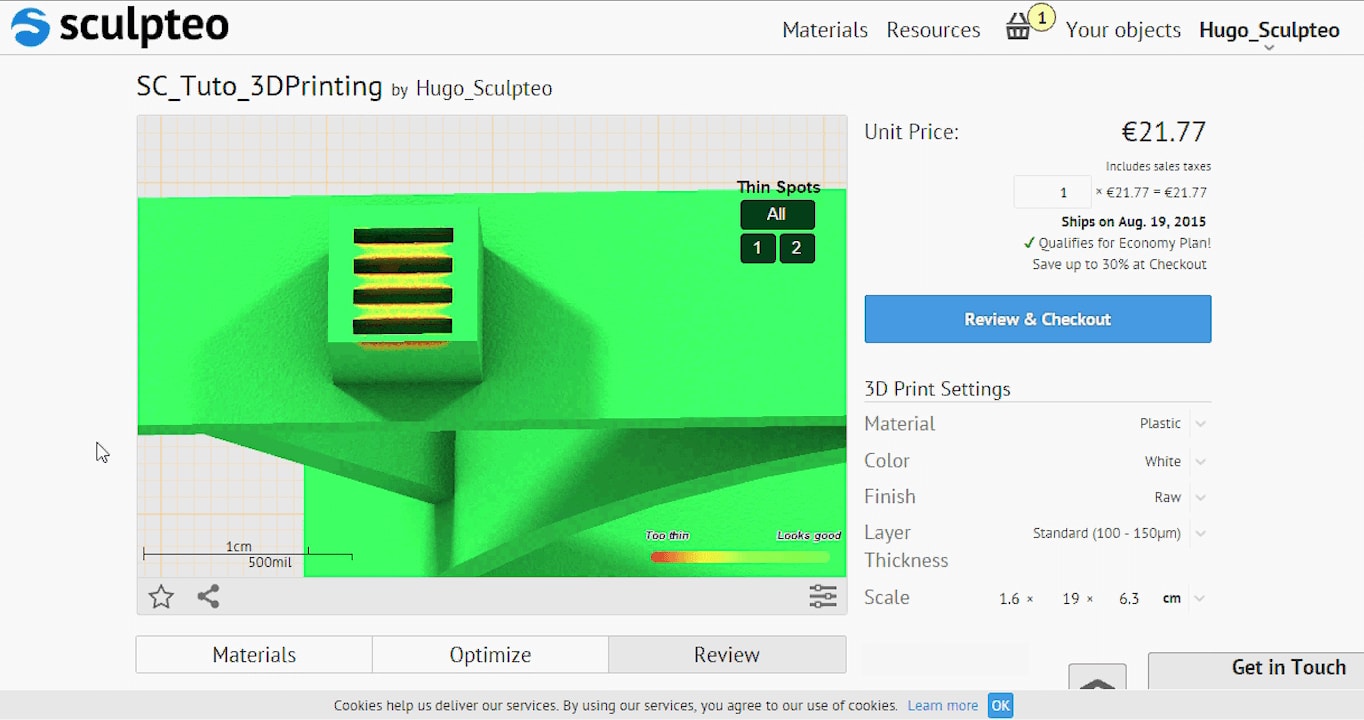 Now you know how to model on SpaceClaim for 3D Printing!
2.5. Best Practices when Modeling for 3D Printing
Here is a summary of the best practices when modeling on SpaceClaim for 3D Printing
Be careful with minimum thickness of each material


One solid = One component



Be careful not to create non manifold parts (zero volume surfaces, edges, ...)


Be careful with cantilevered pieces, use supports




Respect minimum distances and thicknesses when adding text




Create one final component for each part



Check your stl file


For multi parts objects, choose the right upload option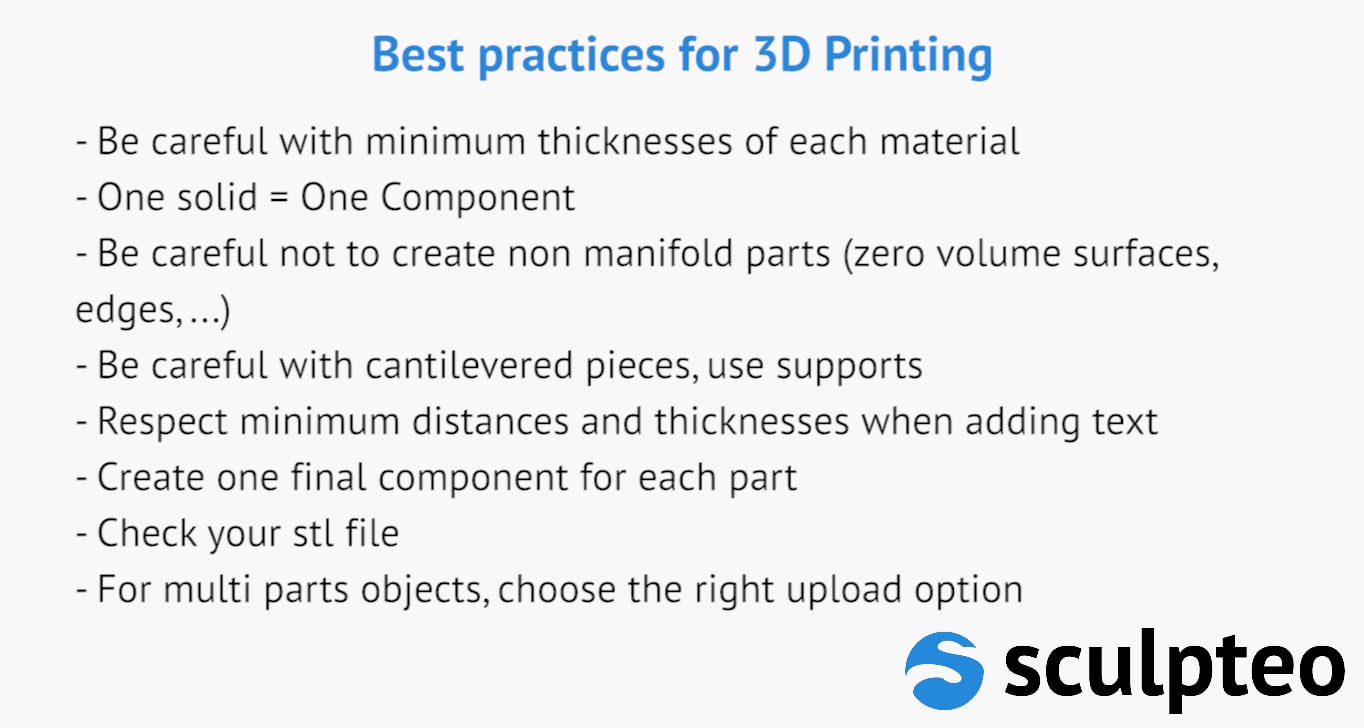 Don't forget to if you want to save money, you can also shell the non critical parts.
If you want to learn more about an object that has not been properly modeled please check out the next part of our tutorial.
×