Import and export default 3D files with Wings 3D
2.1. Importing default 3D files with Wings 3D
If you don't want to design something from scratch with Wings3D software, you can always import an existing 3D file. Wings 3D supports the following file formats for import:

Nendo: .ndo

3d studio: .3ds

Adobe Illustrator: .ai

Light Wave or Modo: .lwo/.Ixo

Wavefront: .obj

Adobe Post Script: .ps/.eps

Stereolithography: .stl

ScalableVector Graphics: .svg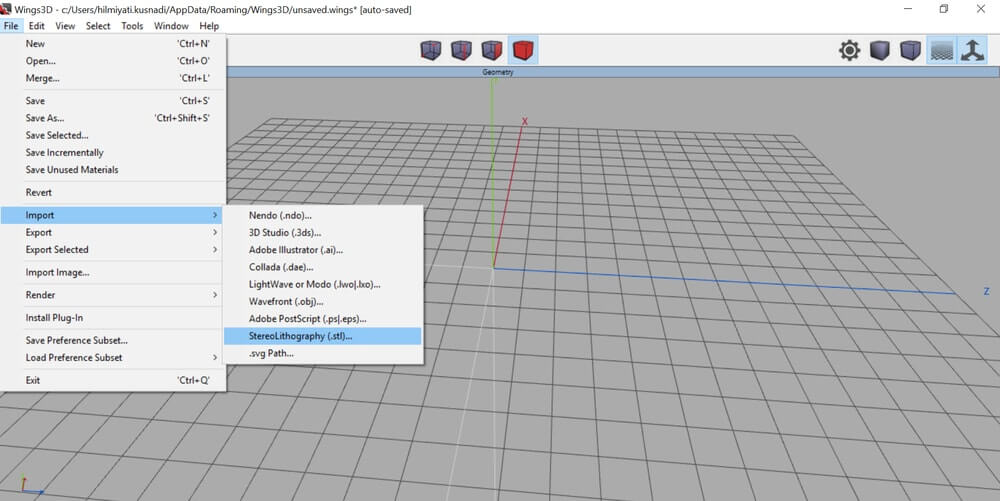 As an example, we imported our .STL file. And we right click on it to see which are the available options to modify it.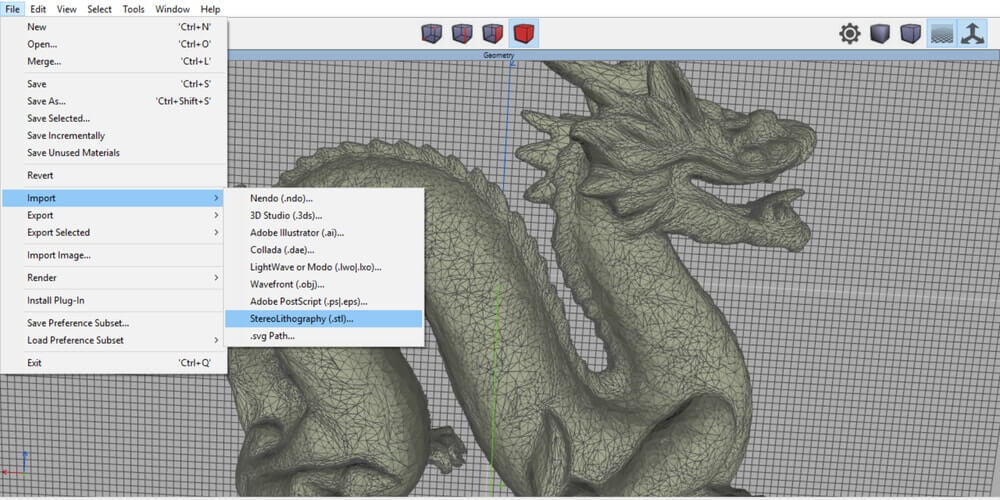 As we mentioned above, Wings 3D is not importing 3D models by measuring them since it is a software that uses units for scaling. Thus, the 3D model you import will be imported in a random scaling. So, you can adjust its size by scrolling the roller of your mouse. You can also orientate your 3D object the way you want, by flipping it, rotating it or moving it freely.
2.2. Exporting 3D files with Wings 3D
Wings 3D software allows exporting a file in many formats. It is also possible, when you export the 3D file, to convert it in a mesh file, with an STL format for instance. This is the most widely used file format for 3D printing.
Although Wings 3D does not directly manage the mesh modeling step, it is able to produce mesh files for export, making it particularly effective and useful for 3D printing.
Wings 3D can export your 3D model in the following file types:

Nendo: .ndo

3d studio: .3ds

BZFlag: .bzw

Collada: .dae

Cartoon edges: .eps/.svg

Light Wave or Modo: .lwo/.Ixo

Wavefront: .obj

Renderwave: .rwx

Stereolythography: .stl

VRML 2.0: .wrl

Direct X: .x