Export your 3D file for 3D printing
Now that your design is ready, you can export it to a 3D printable format. To do so, go to the menu bar on your right, and right click on the part. Among the list of the available options, select "Import/Export".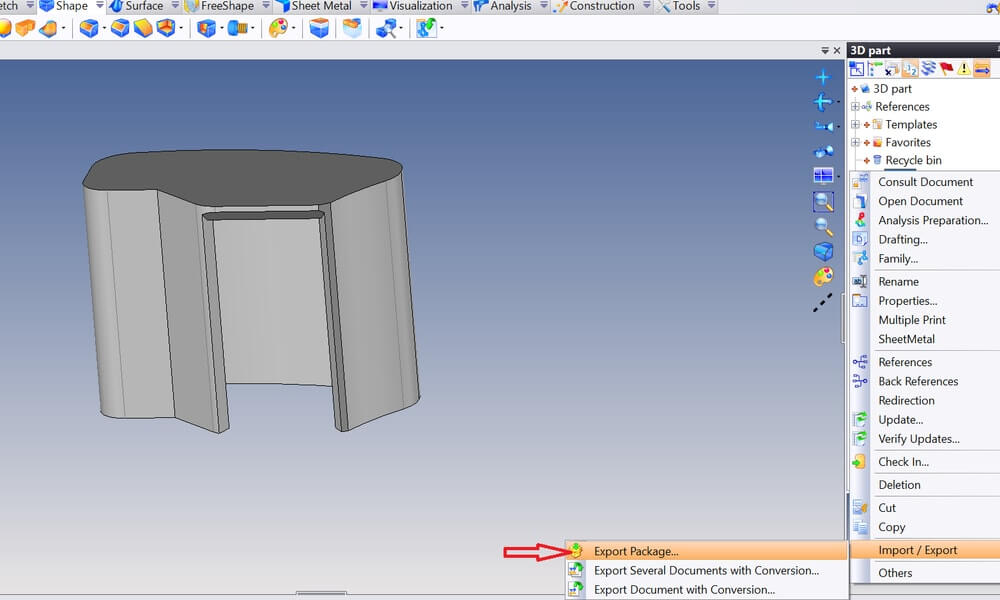 As you see, you can choose among various formats. If you want to 3D print your part, save it in the .STL format and then it will be ready to upload it on our online 3D printing service!